Outreach and Missions Crews seek to reach those who are far from Jesus and don't always see themselves as Jesus does: as beautiful creations of God who are indeed worthy of Jesus' undeserved, saving grace, mercy, and love.
We serve in various ways the people of Katy/West Houston Areas as well as those in our state, our nation, and internationally.
HURRICANE HARVEY OUTREACH - RECAP
CrossPoint, through the provision of our Lord Jesus Christ via untold thousands of supporters across the city, state and nation, served well over 7000 people from our facility with perishable and non-perishable food, household supplies, hygiene supplies, baby diapers/formula/food/supplies/cribs/etc., and cleaning supplies. In partnership with ministry partner Clothed By Faith's on-site clothing "shop", these same people were furnished two weeks worth of like-new clothes and shoes per person.
We continued on distributing these goods for approximately 6 weeks post- disaster. The remaining food and goods were transported to Katy Christian Ministries for distribution through their Food Pantry System. We coordinated financial resources from the Texas District-Lutheran Church Missouri Synod and private donors to help rebuild homes. We continue to reach out and identify people still in need and coordinate the assistance on an as-needed basis.
JOIN US TUESDAYS & Thursdays
6 - 8 PM
Bible Study Tues 7-7:30PM
CREW SETUP | 5 PM
CLEAN UP BY | 8:30 PM
QUESTIONS?
EMAIL: outreach@crosspt.org
LOCATION
CrossPoint Main Commons & Chapel
MISSION | To host a time weekly for our "Street Friends" (homeless communities) to come on campus, serve them a hot meal, offer a warm shower, connect in community with them, and distribute packaged food and hygiene items for the next day.
In partnership with Hope Impacts, CrossPoint hosts a time weekly for our "Street Friends" (homeless communities) to come on campus, be served a hot meal, take a warm shower, connect in community with those who serve, and receive packaged food and hygiene items for the next day.
Jesus tells us in Matthew 25:35-40:
"For I was hungry and you gave me food, I was thirsty and you gave me drink, I was a stranger and you welcomed me, I was naked and you clothed me, I was sick and you visited me, I was in prison and you came to me.' Then the righteous will answer him, saying, 'Lord, when did we see you hungry and feed you, or thirsty and give you drink? And when did we see you a stranger and welcome you, or naked and clothe you? And when did we see you sick or in prison and visit you?' And the King will answer them, 'Truly, I say to you, as you did it to one of the least of these my brothers, you did it to me.' "
And so, we respond to the calling of Jesus to live out the undeserved grace, mercy, and love that He has poured out into us...to pour this out to those who need it most in this moment: our "Street Friends".
FIRST RESPONDER PEER SUPPORT GROUP
JOIN US
Wednesdays
6:30 - 7:30 PM
LOCATION | Contact Pastor/Chaplain Curtiss for more info: clanham@crosspt.org or curtiss.lanham@emchap.org
COST | FREE - Workbooks provided at no charge.
First Responder Peer Support Group - IN PARTNERSHIP WITH EMERGENCY CHAPLAIN Group
If you are a First Responder (EMS, Fire, LEO or Dispatcher) looking for a safe place to openly discuss the realities of what you have experienced on the streets (or over the phone or radio) with other First Responders, then come join our weekly group. This is facilitated by a fellow First Responder who has "been there, done that, worn the badge" and has specialized training in peer support. The group is held to ten First Responders per facilitator.
EMERGENCY CHAPLAINCY - IN PARTNERSHIP WITH EMERGENCY CHAPLAIN GROUP
Pastor Curtiss Lanham serves several local area EMS and Fire agencies as their Emergency Chaplain, through ministry partner Emergency Chaplain Group. Emergency Chaplains must have either worn the badge or currently wearing the badge and be an ordained pastor in order to serve through this ministry partner.
If your agency (EMS, Fire Law Enforcement) wants more info about this service or if want to know how to support this ministry, contact Chaplain Curtiss at curtisslanham@emchap.org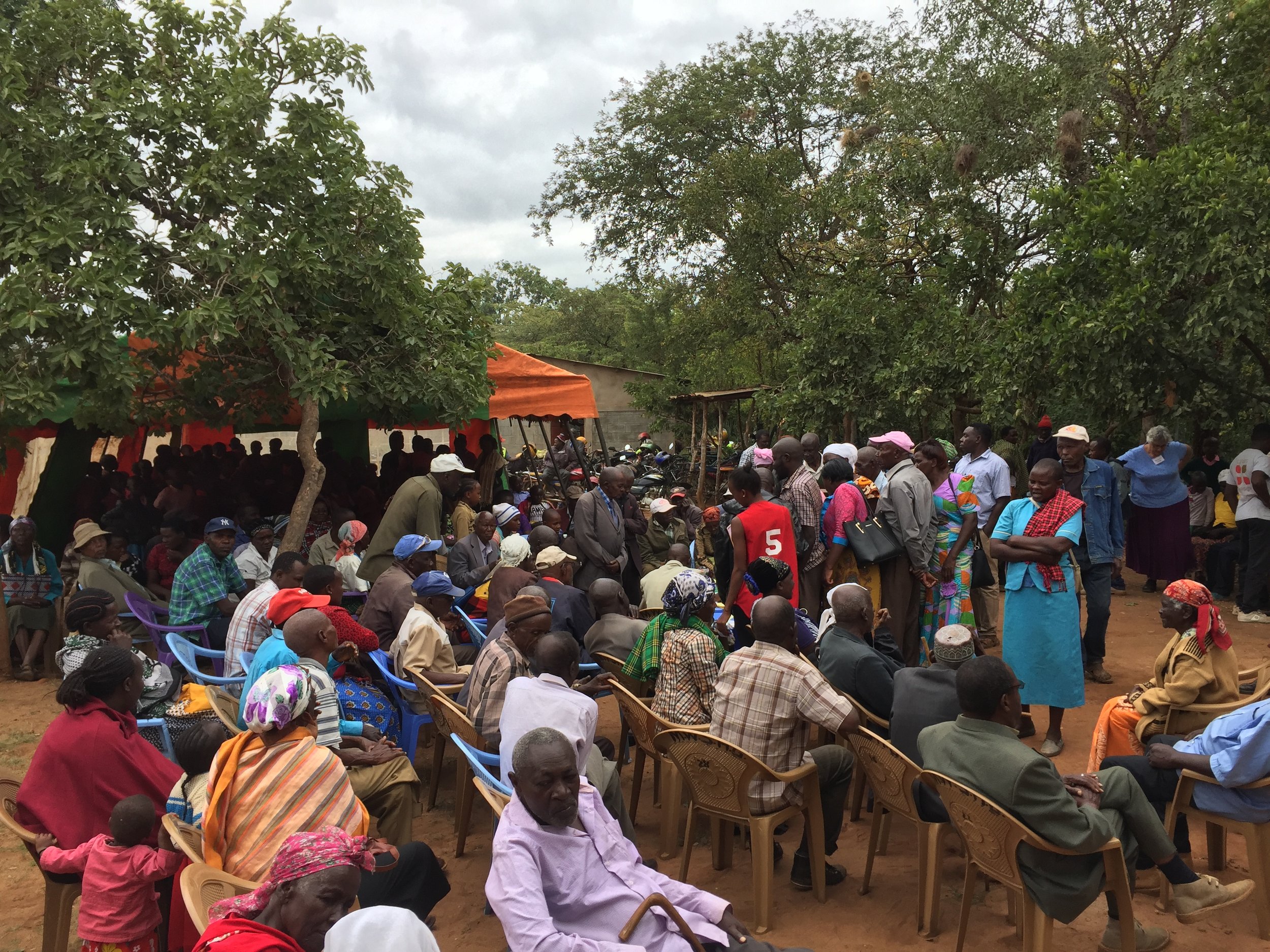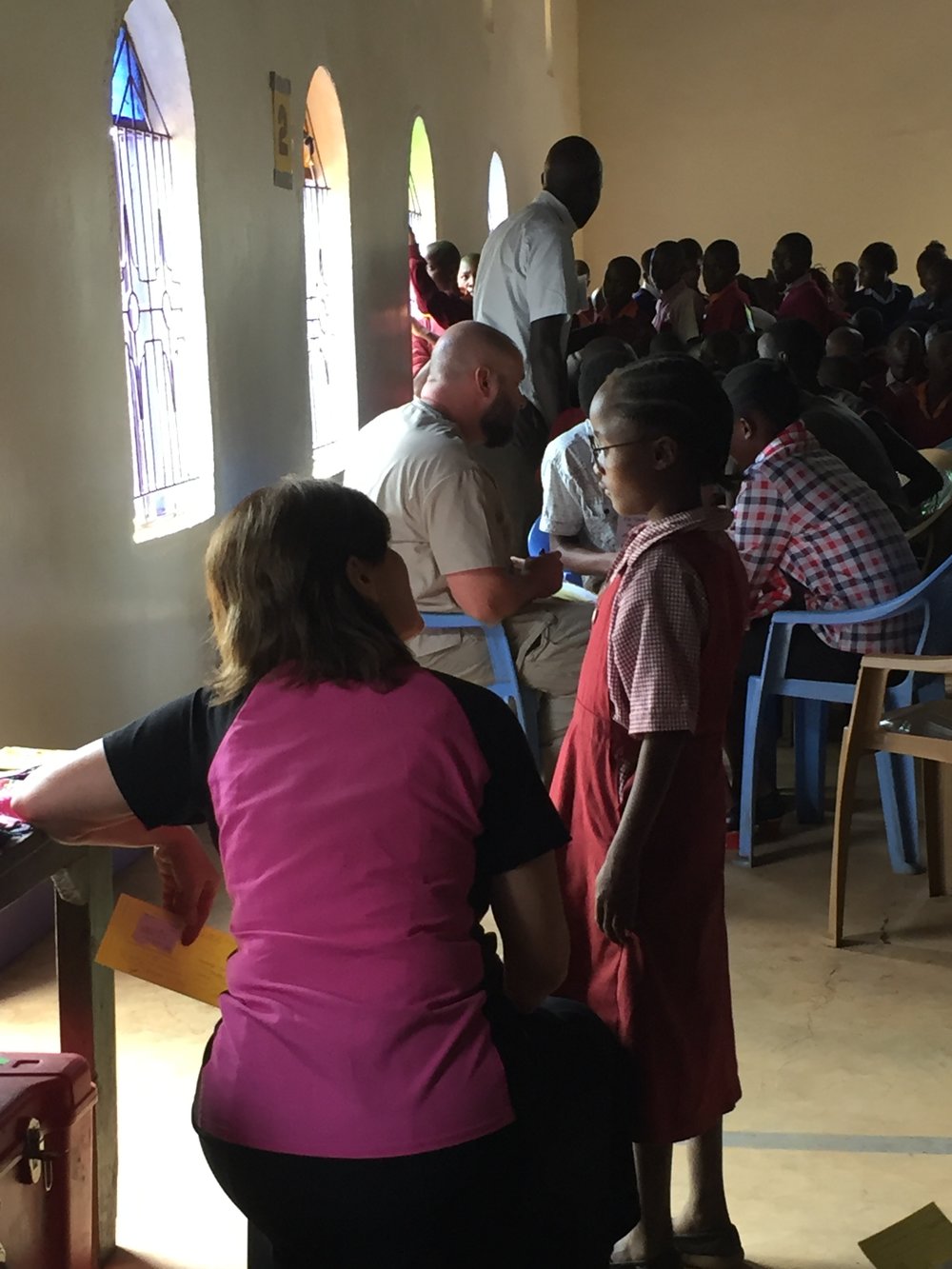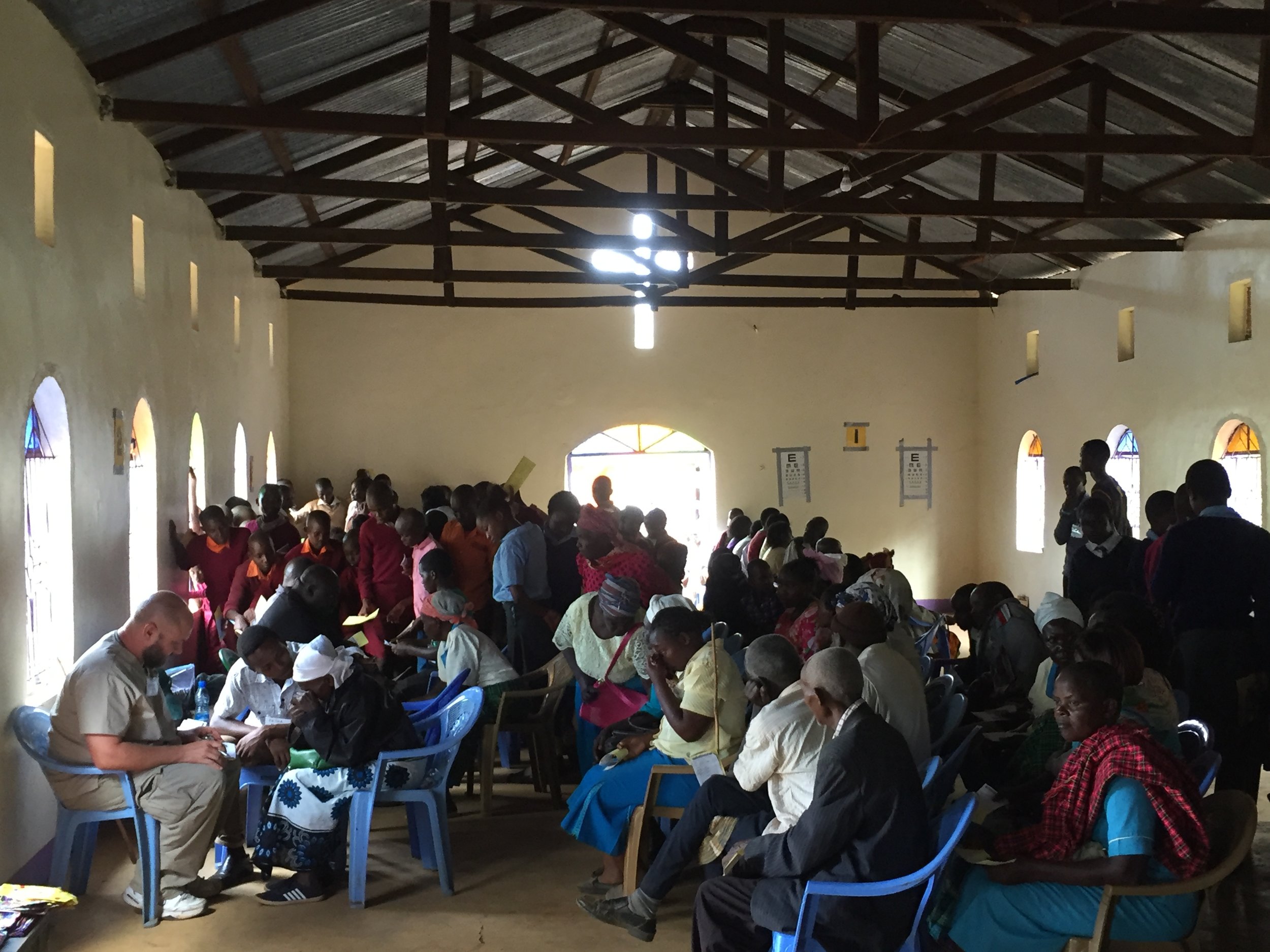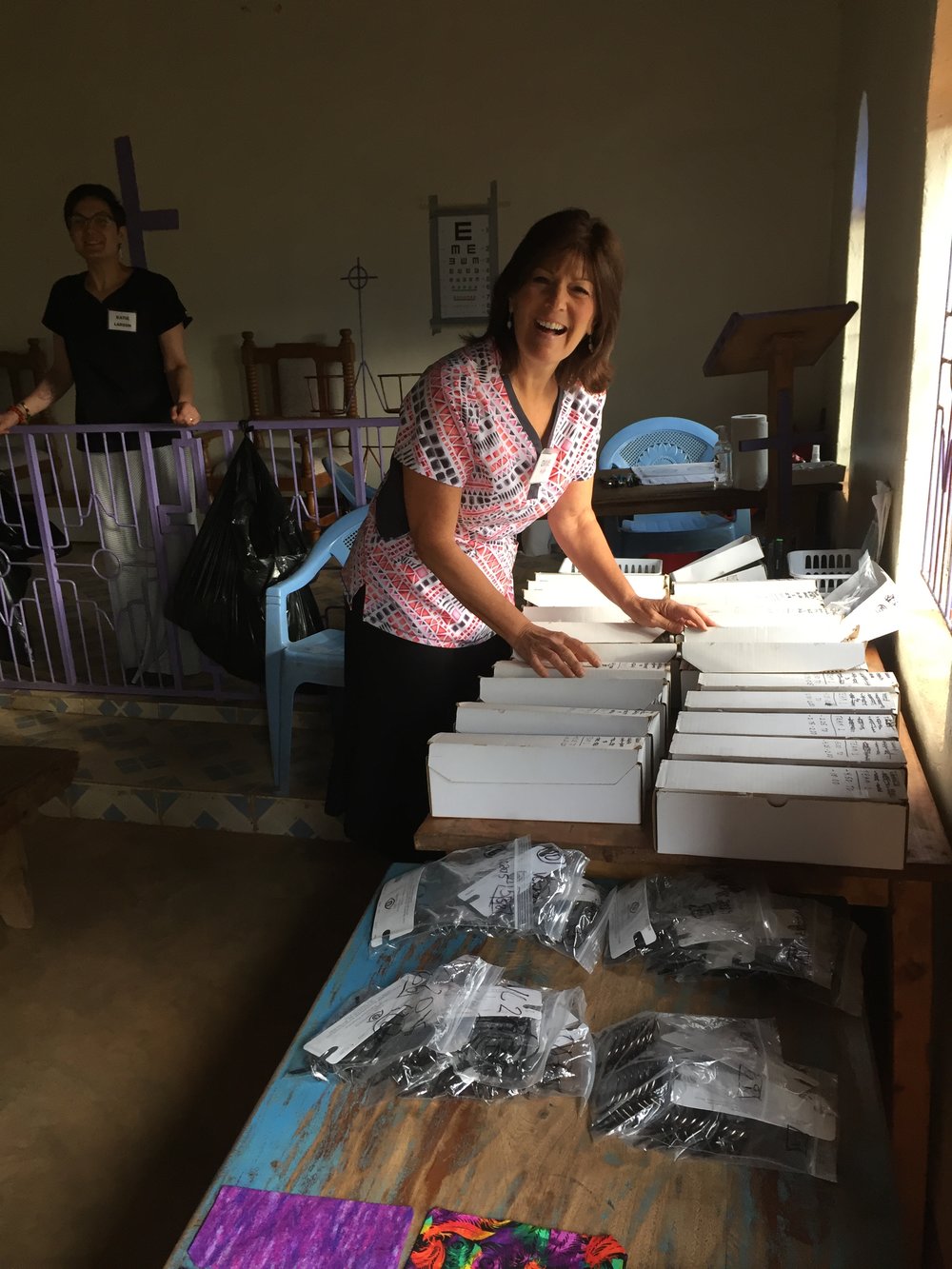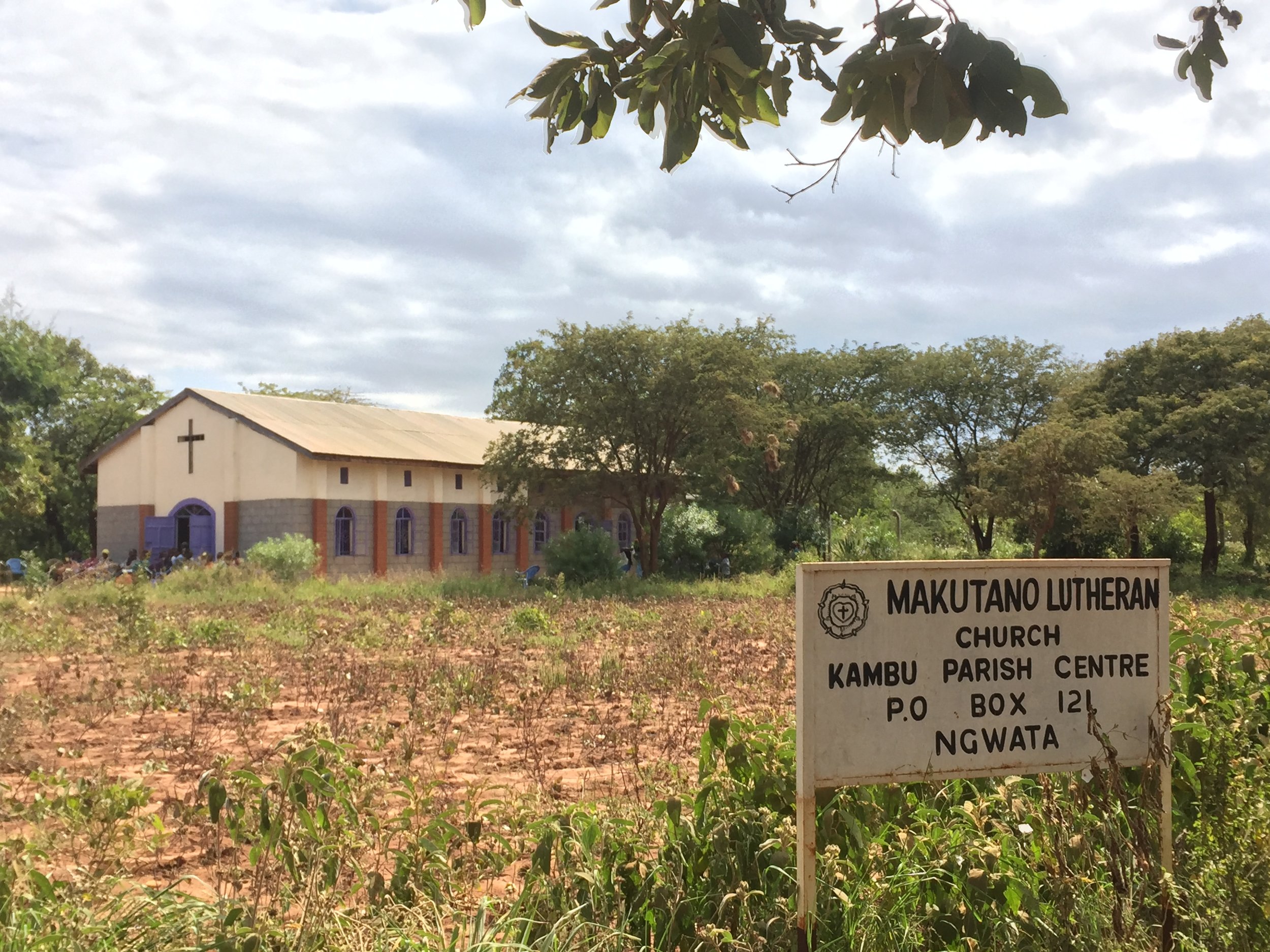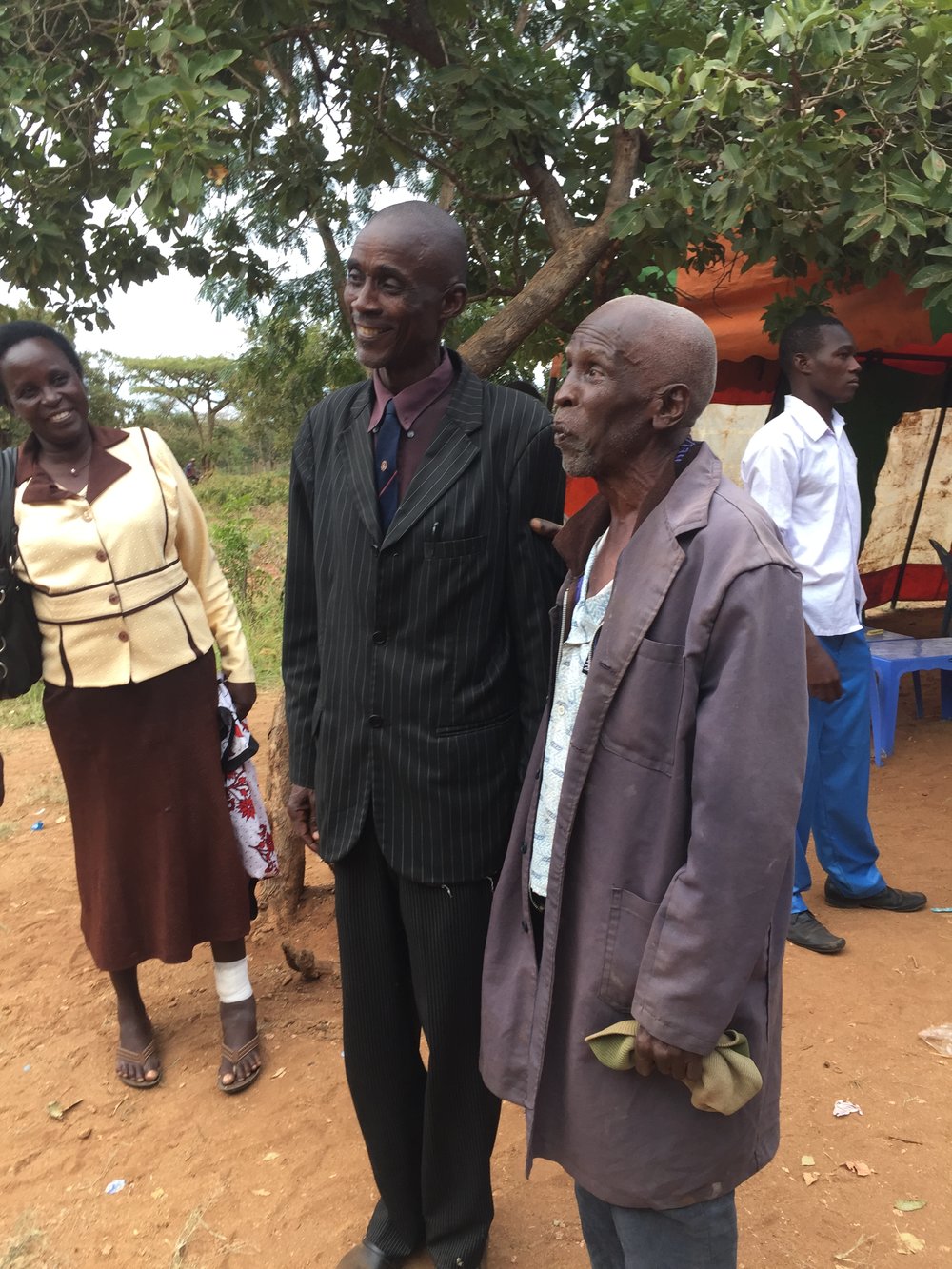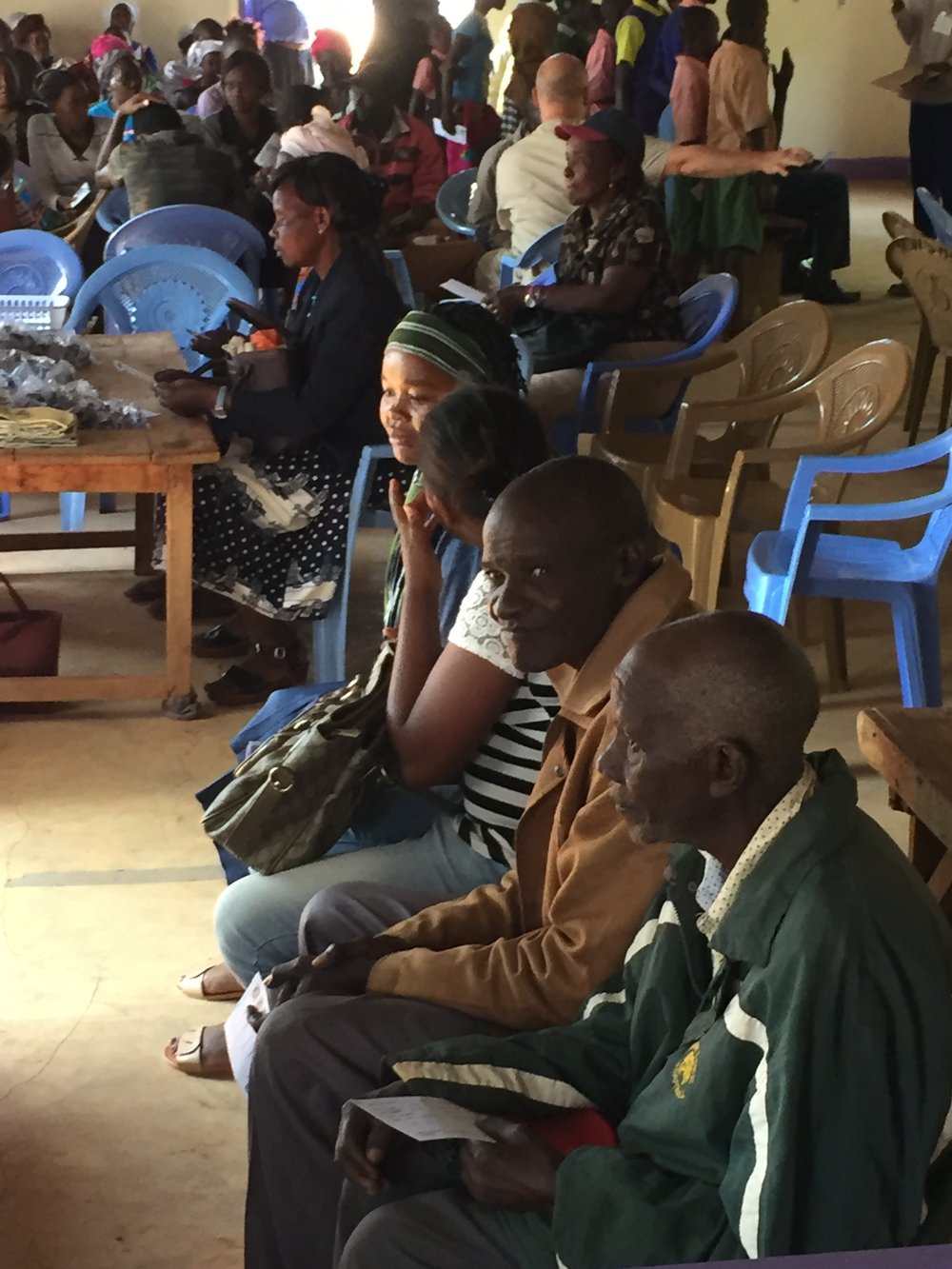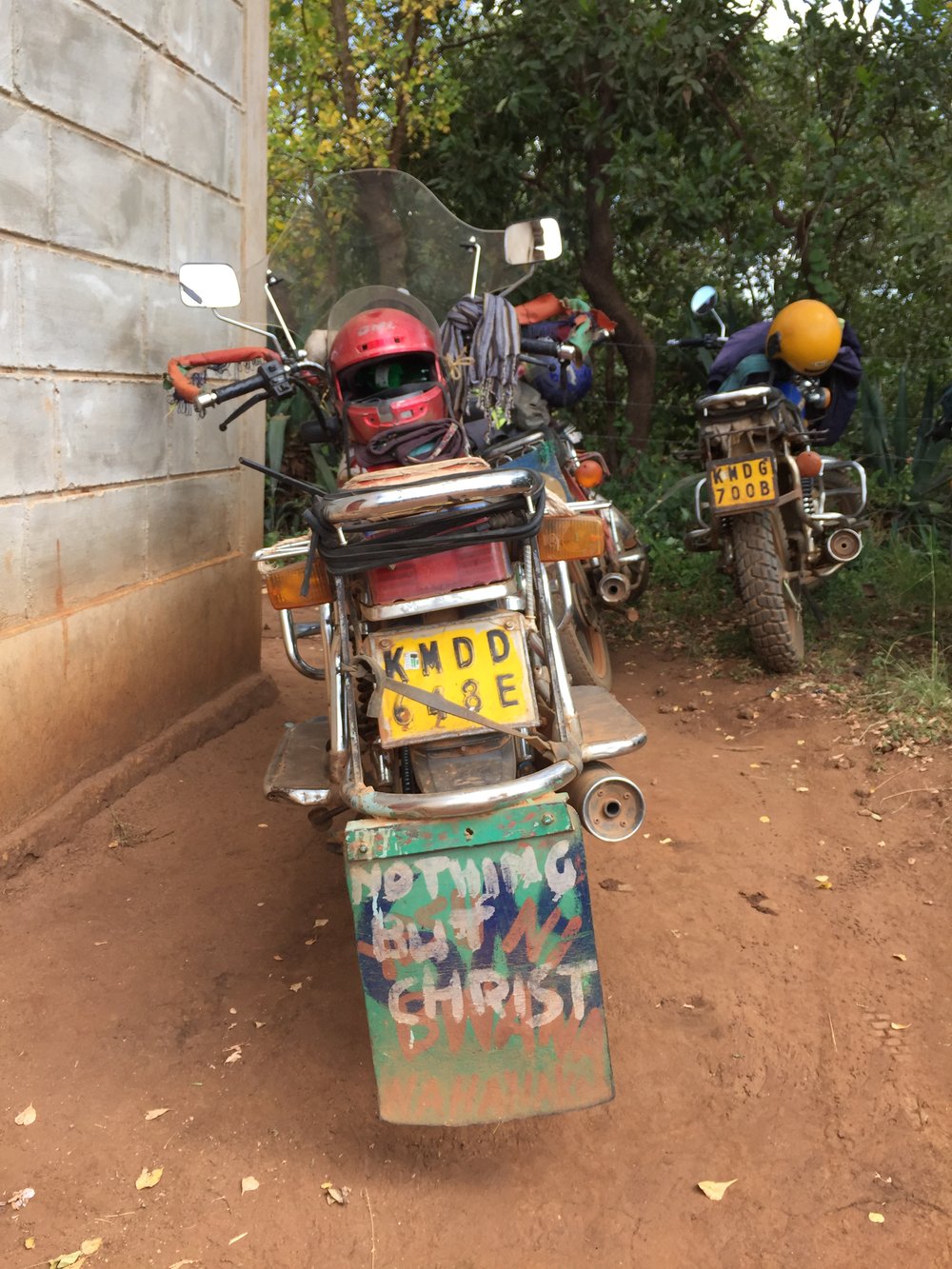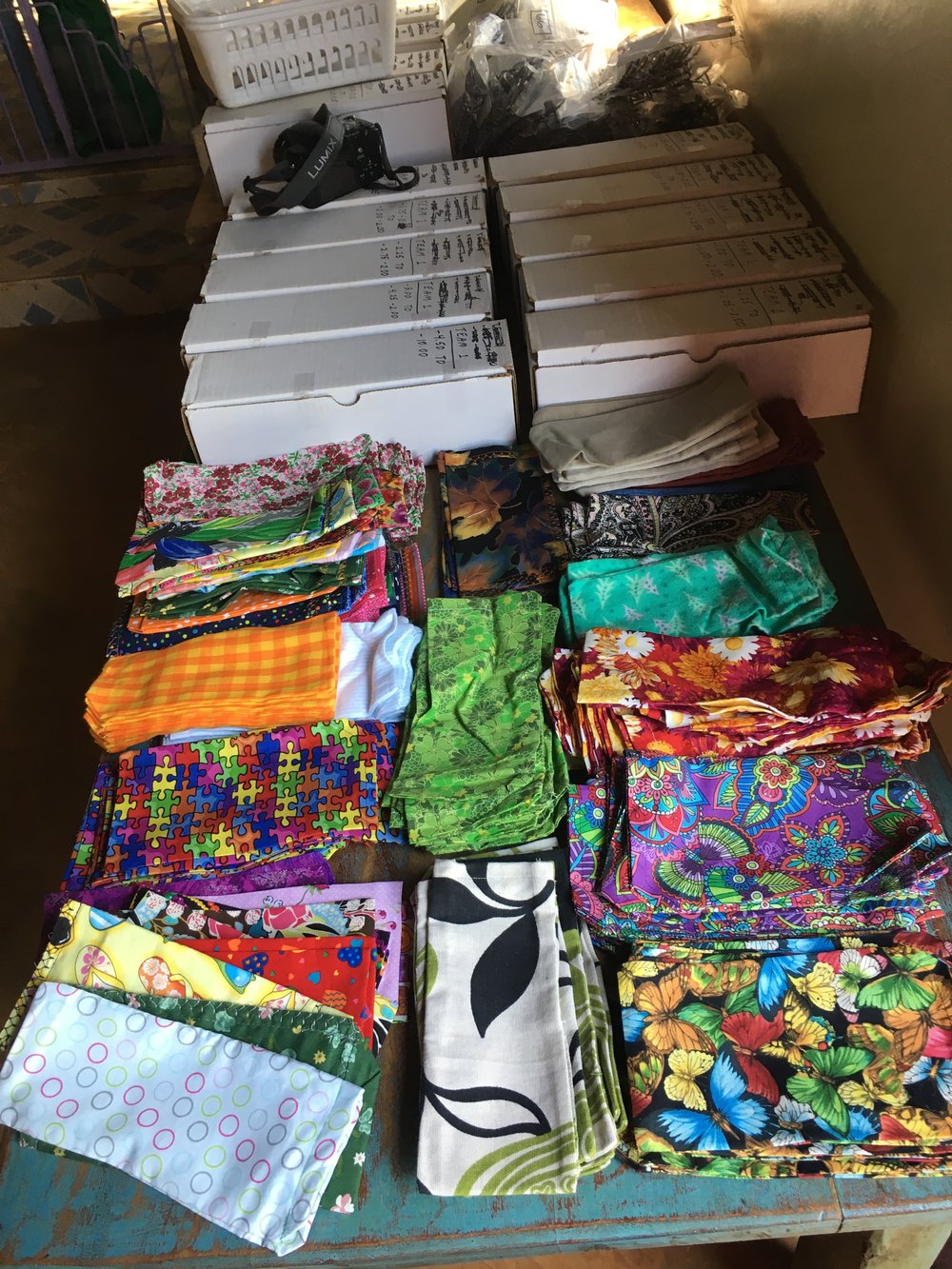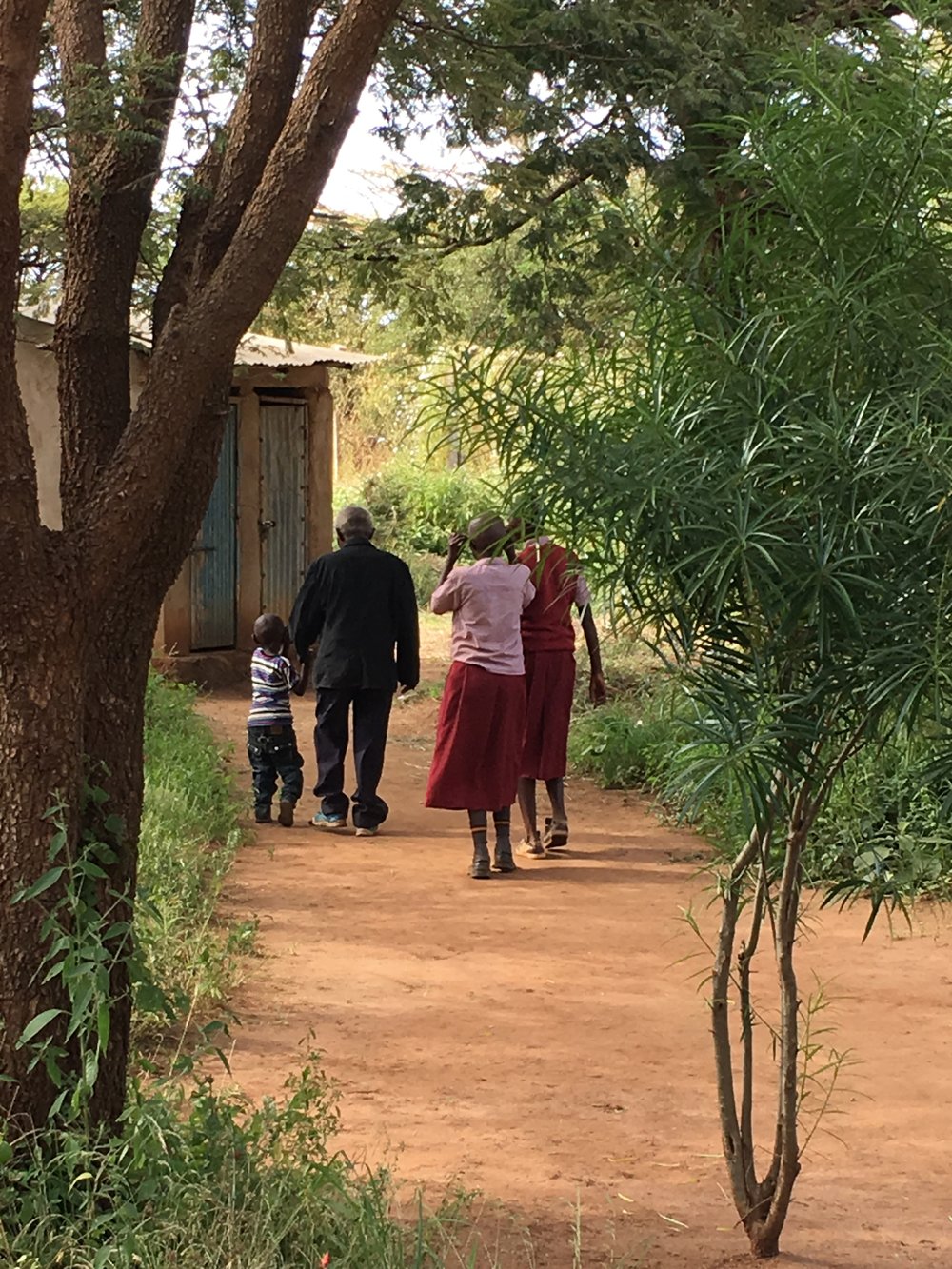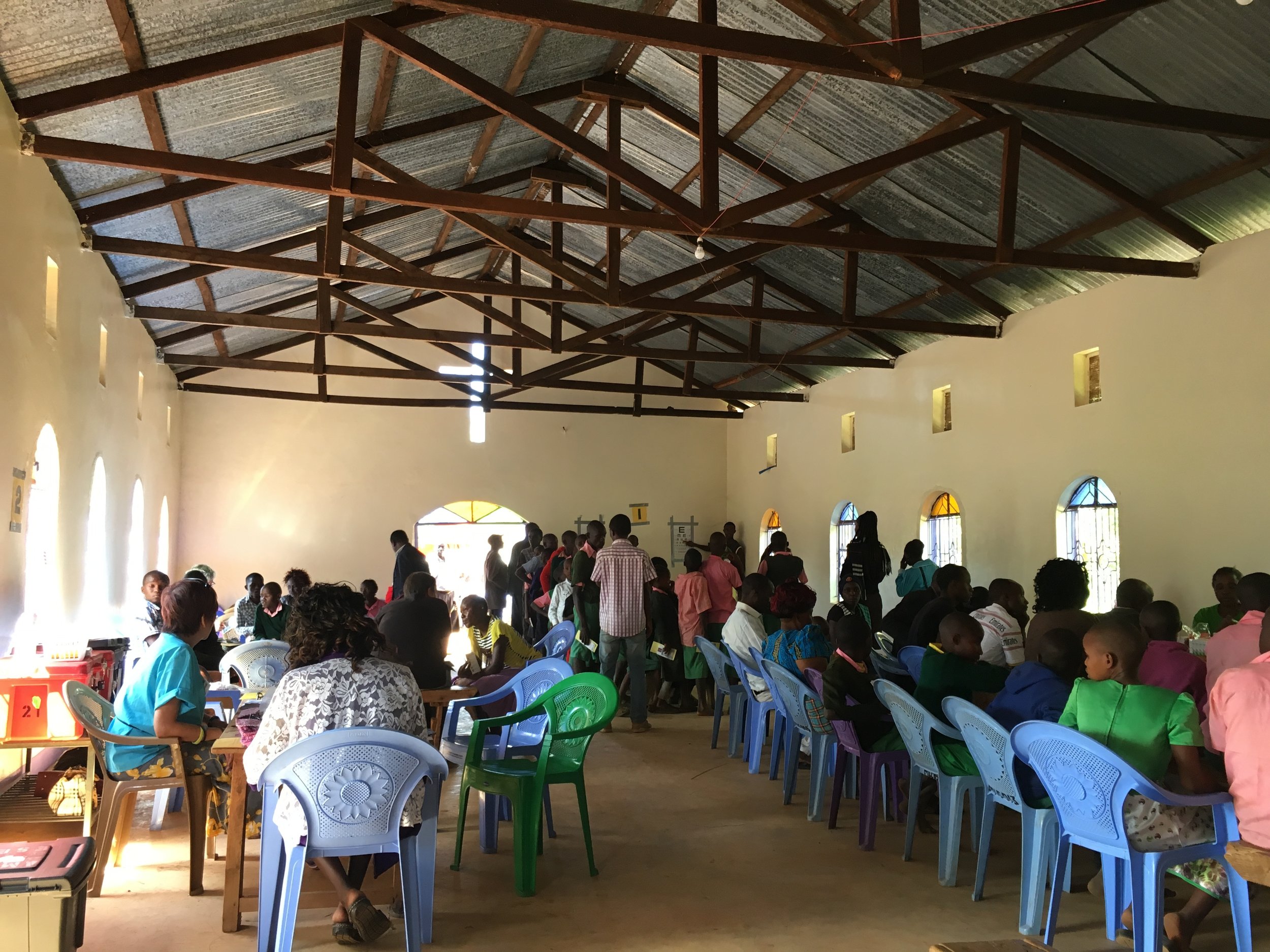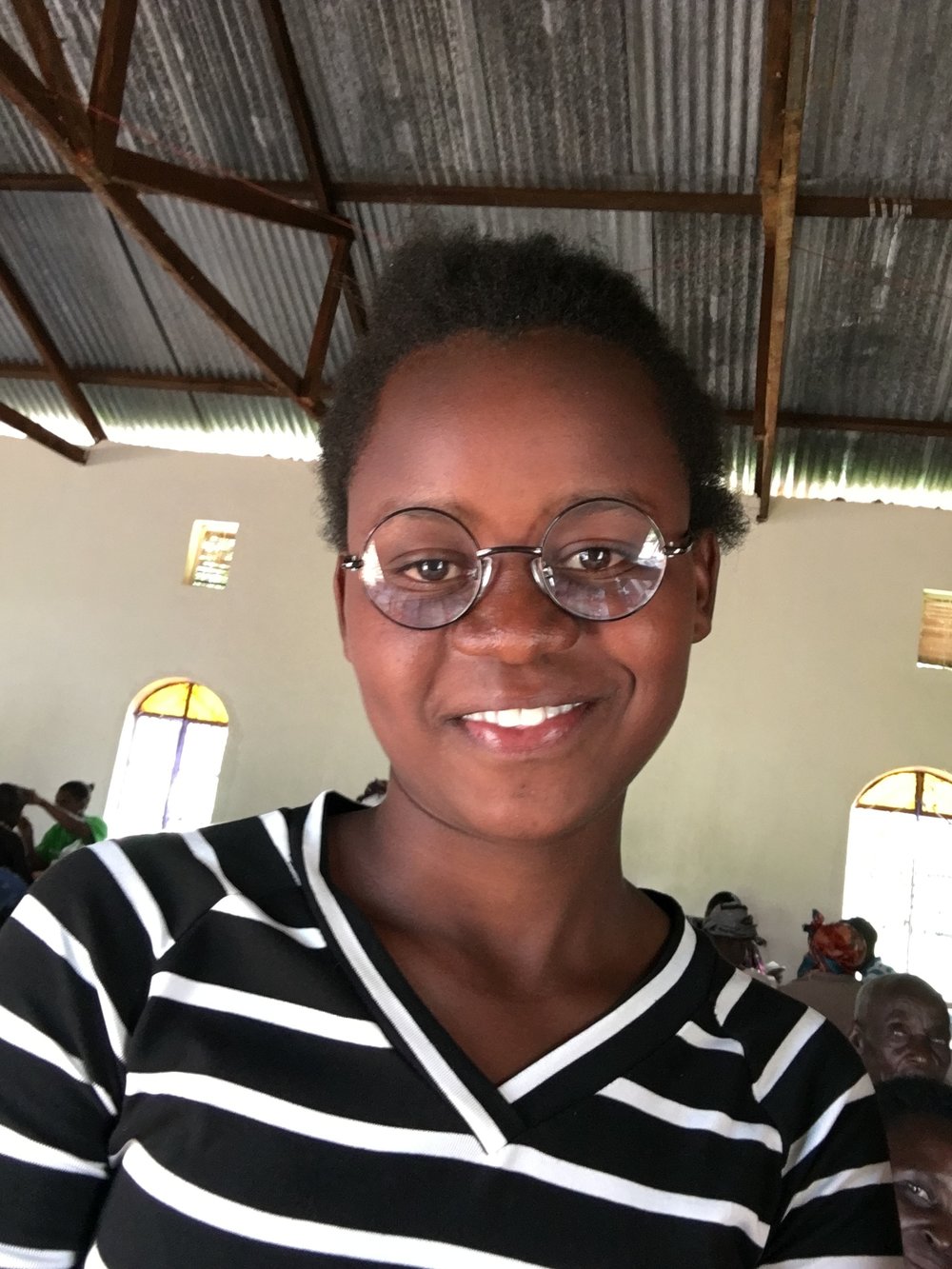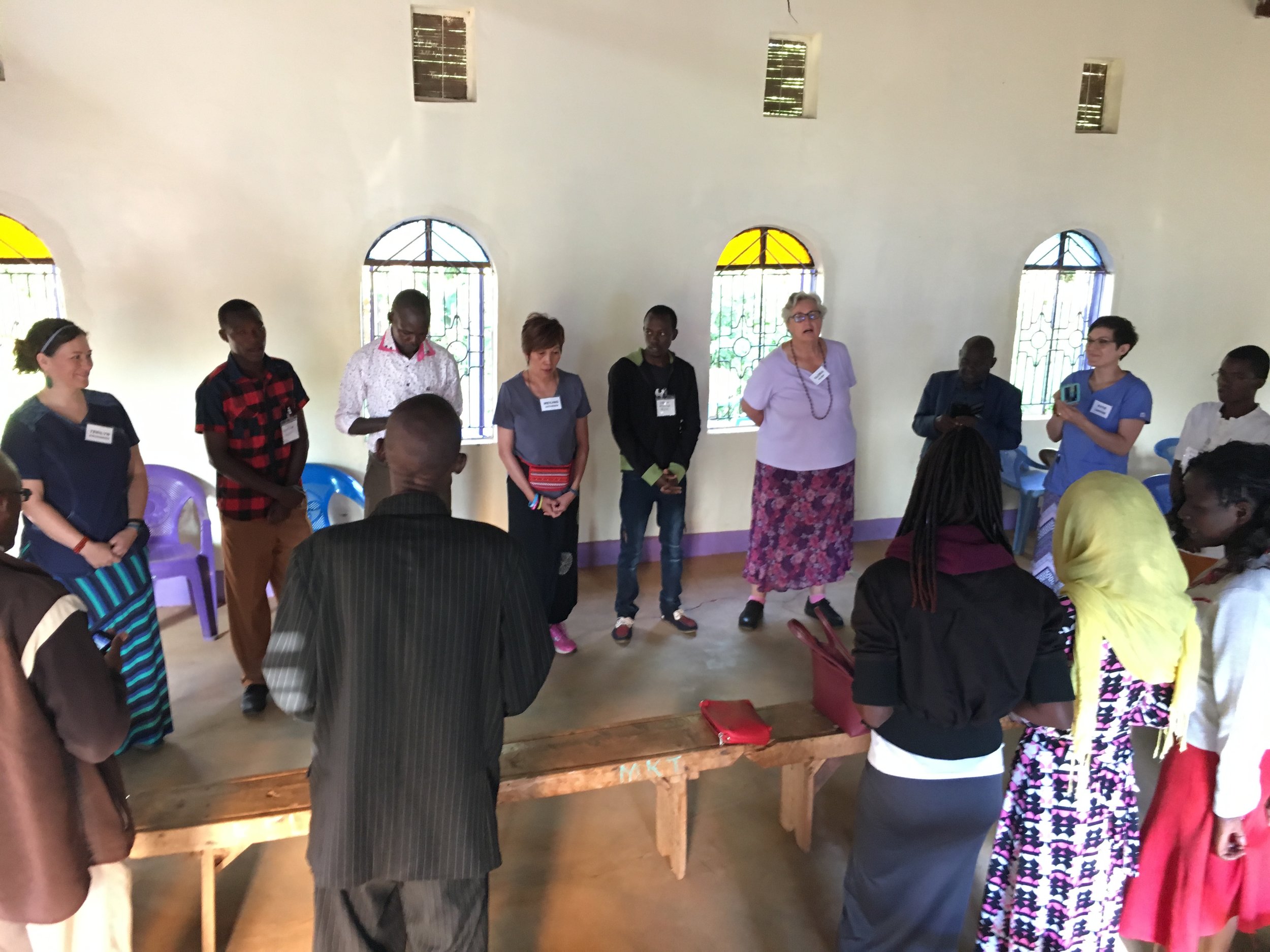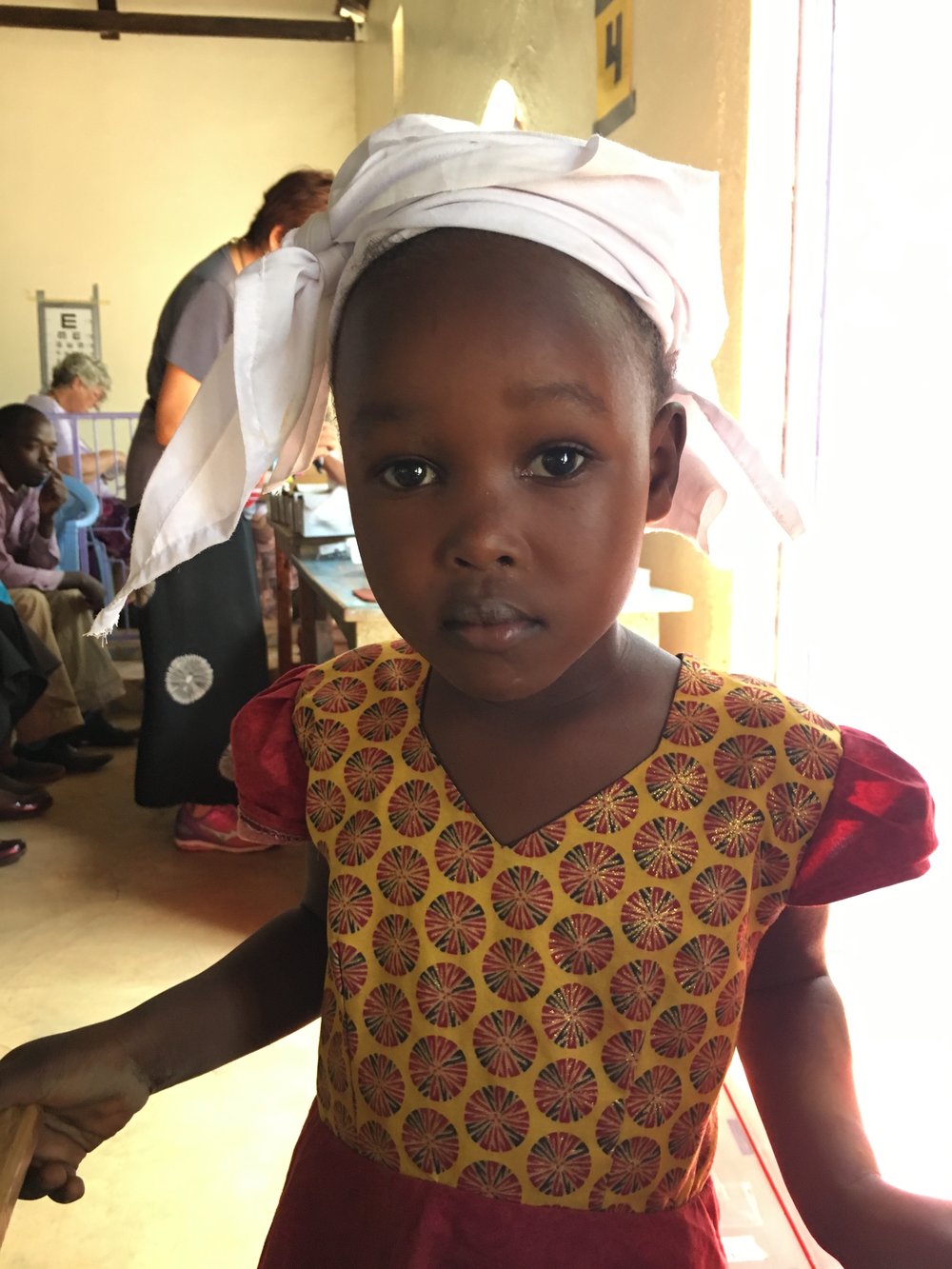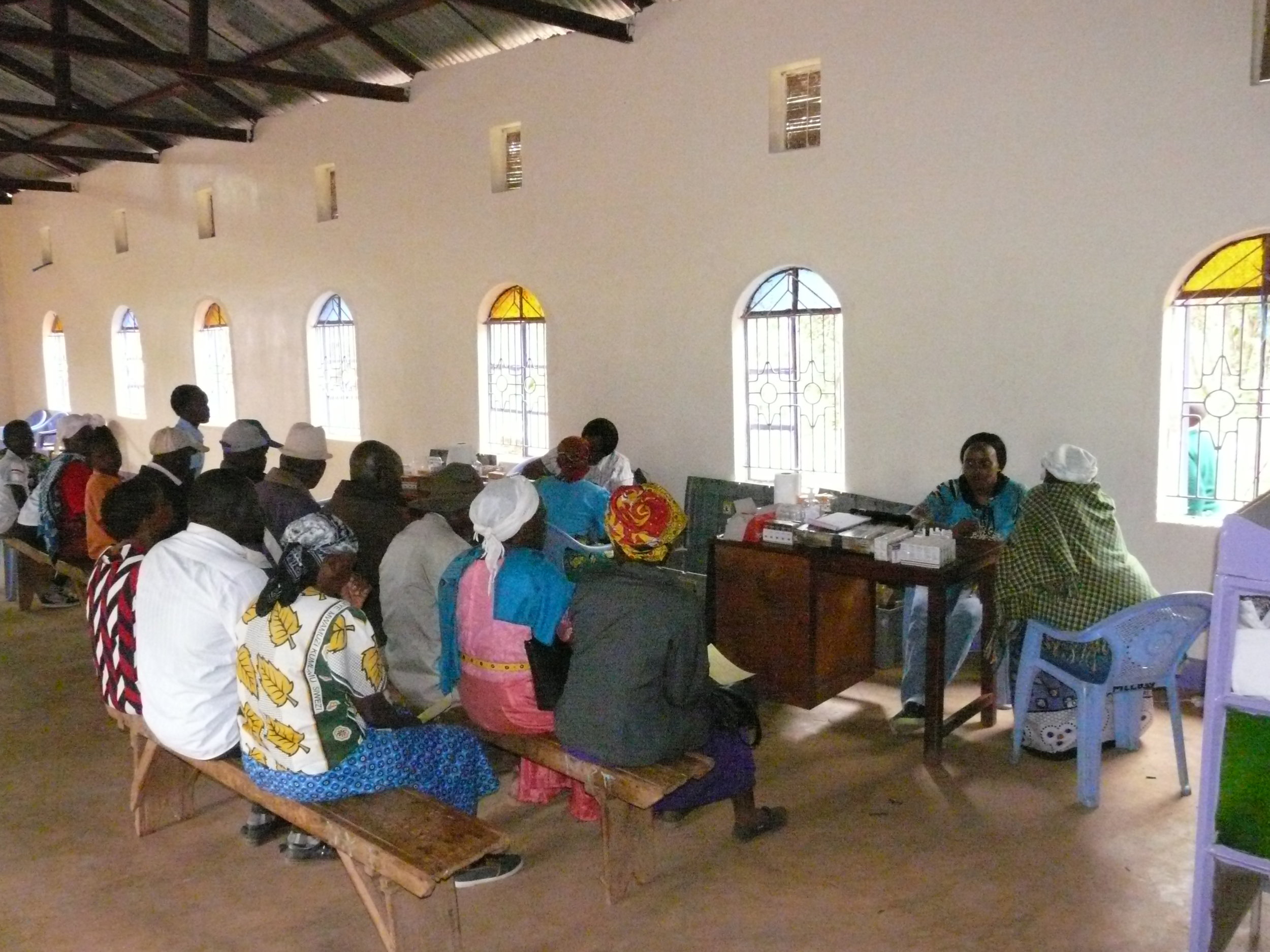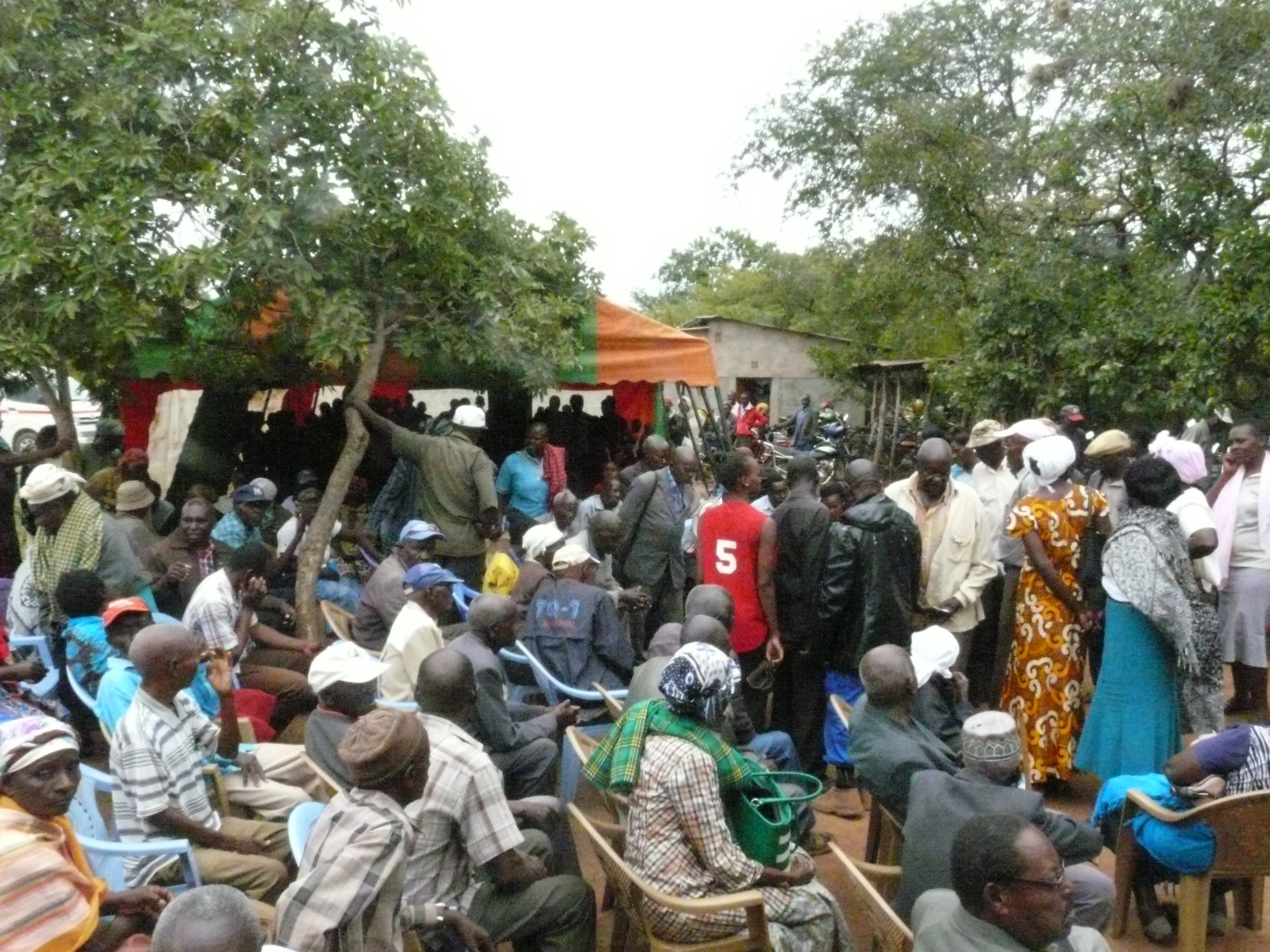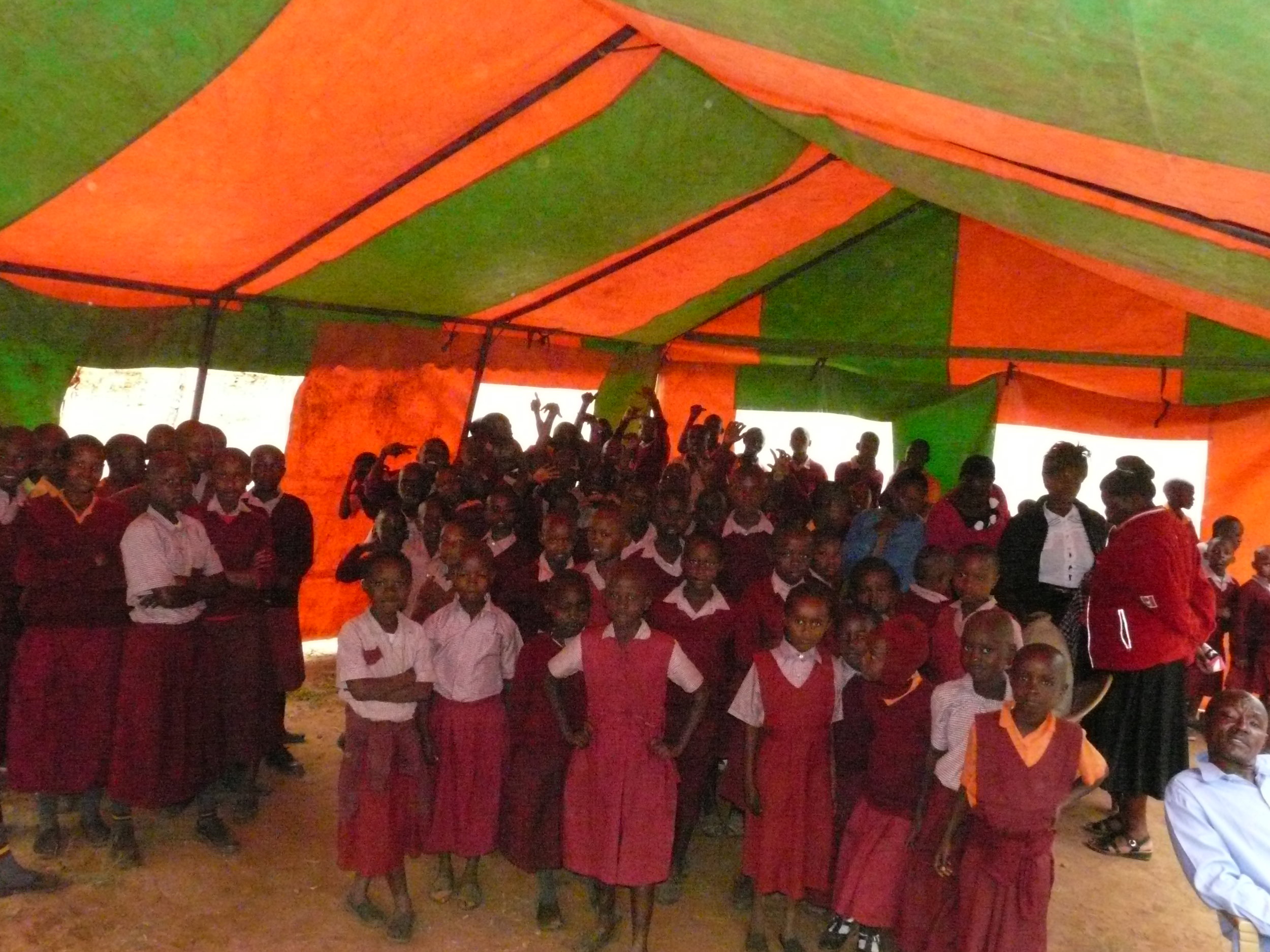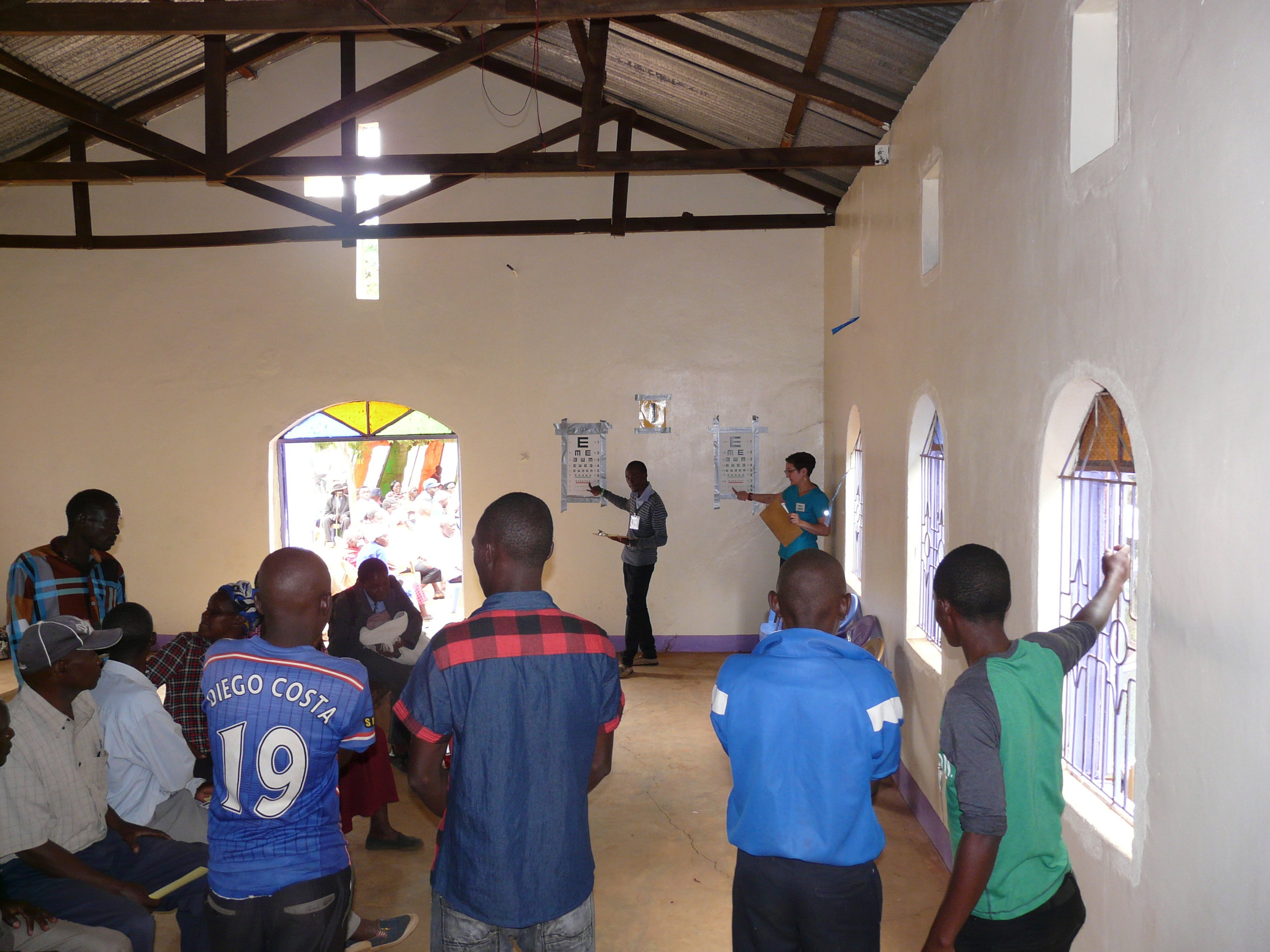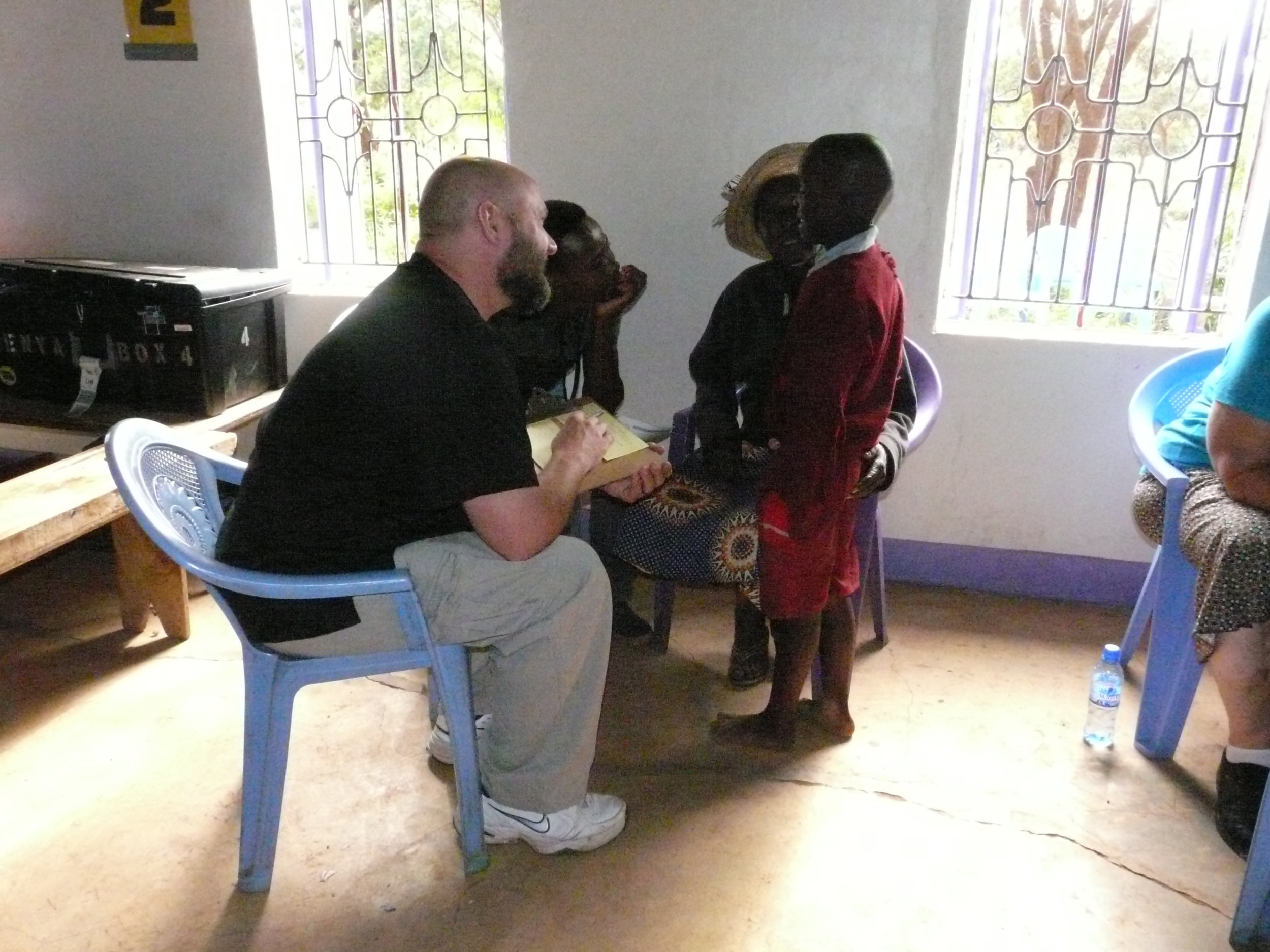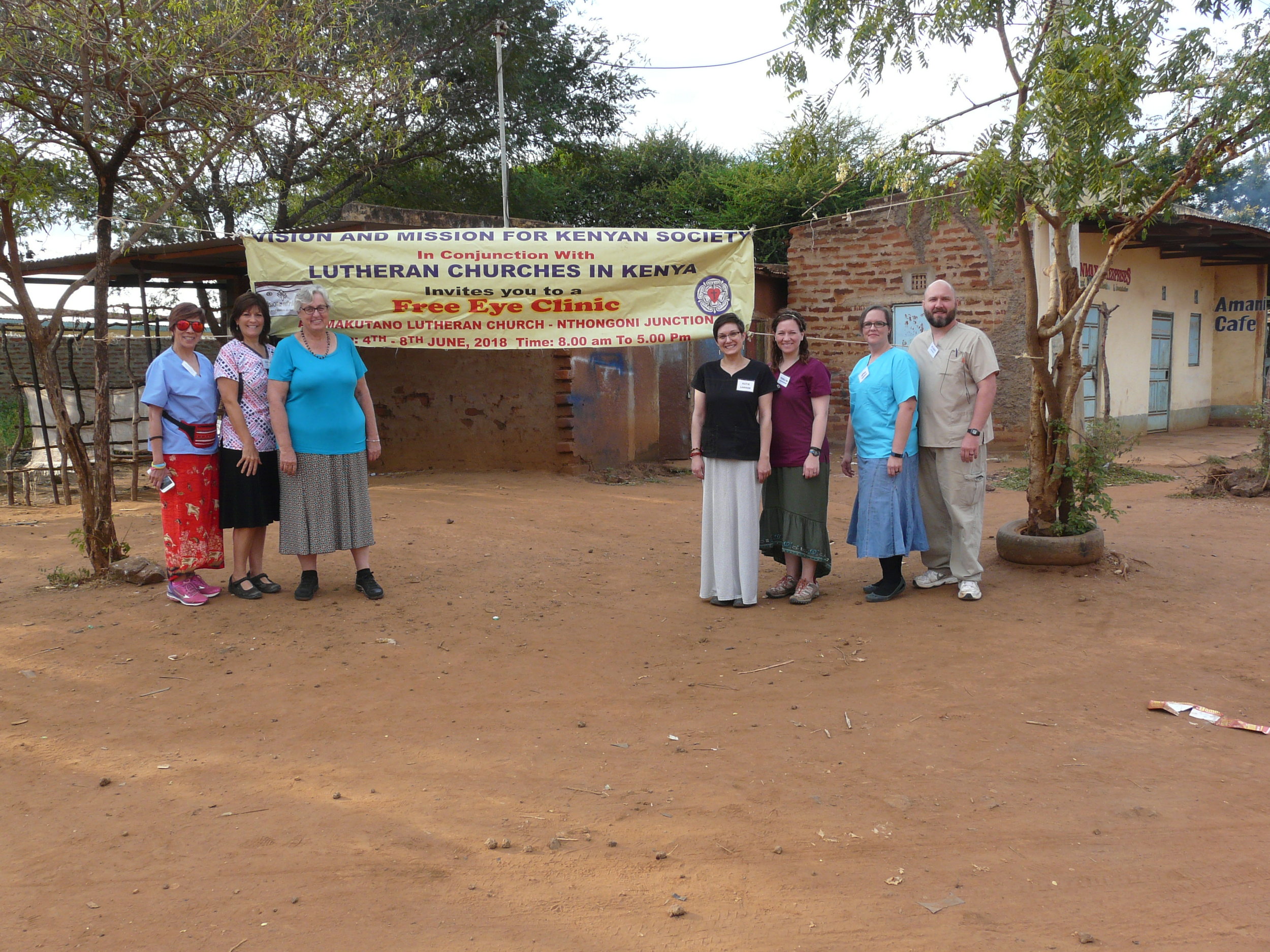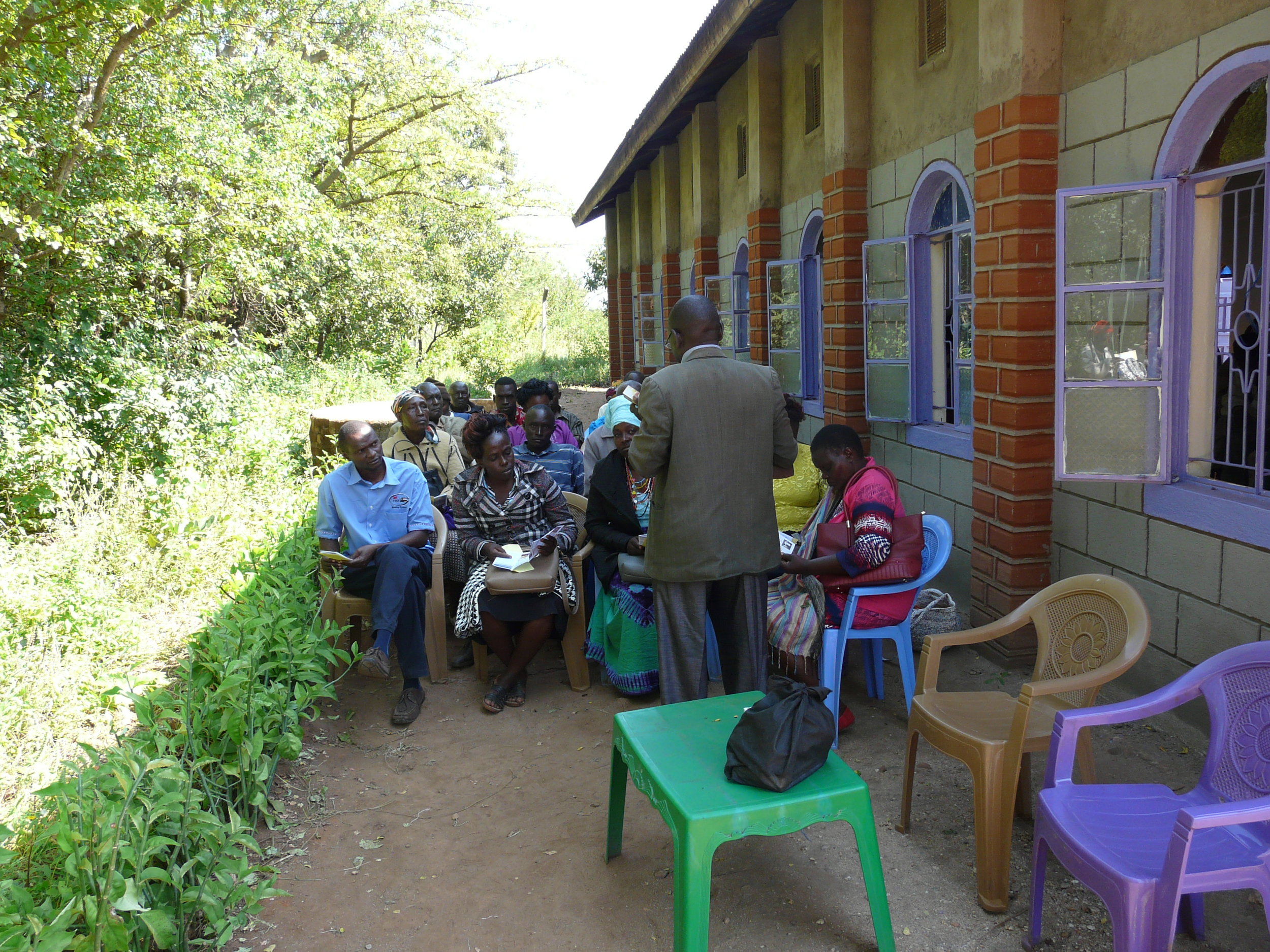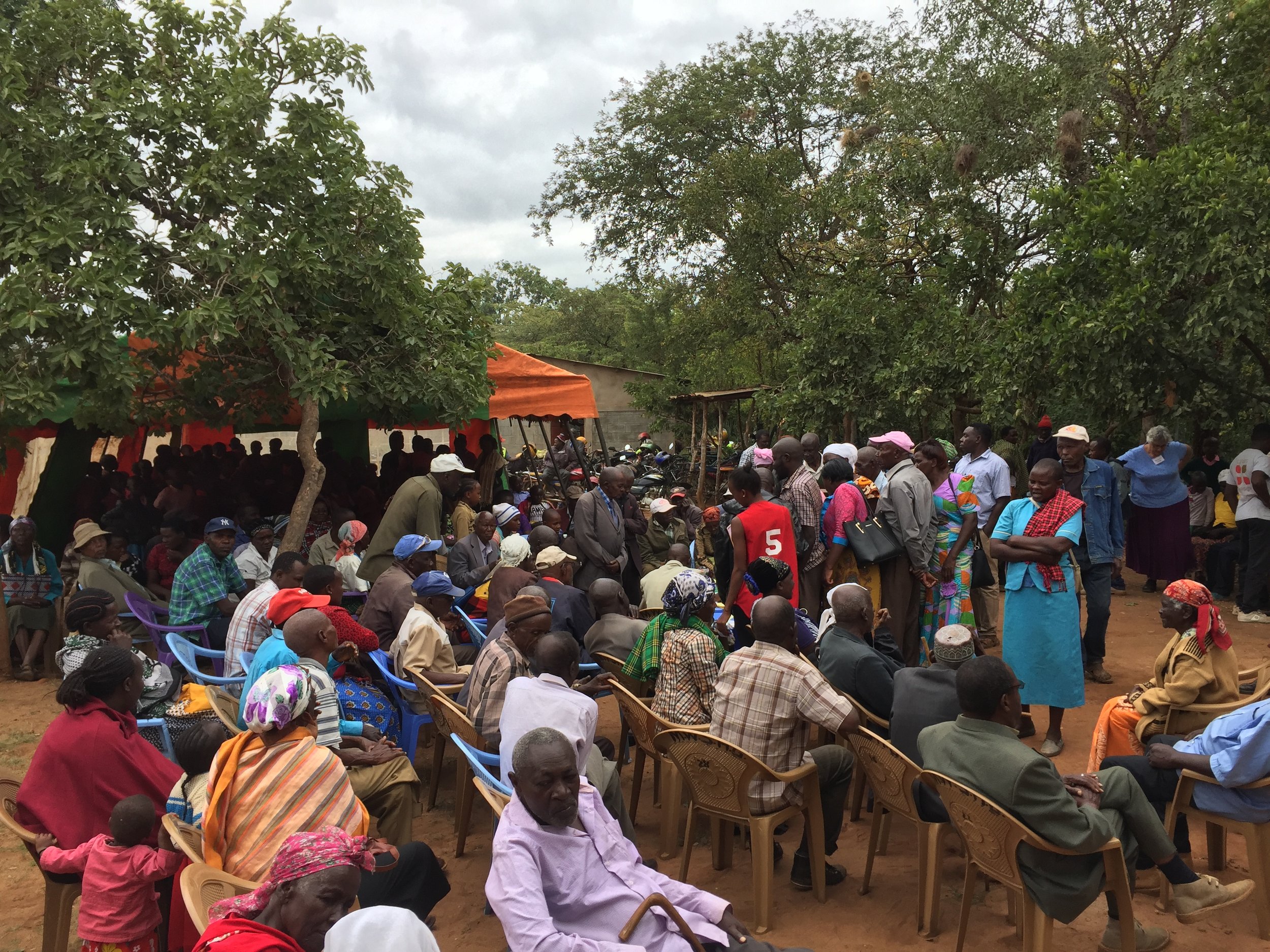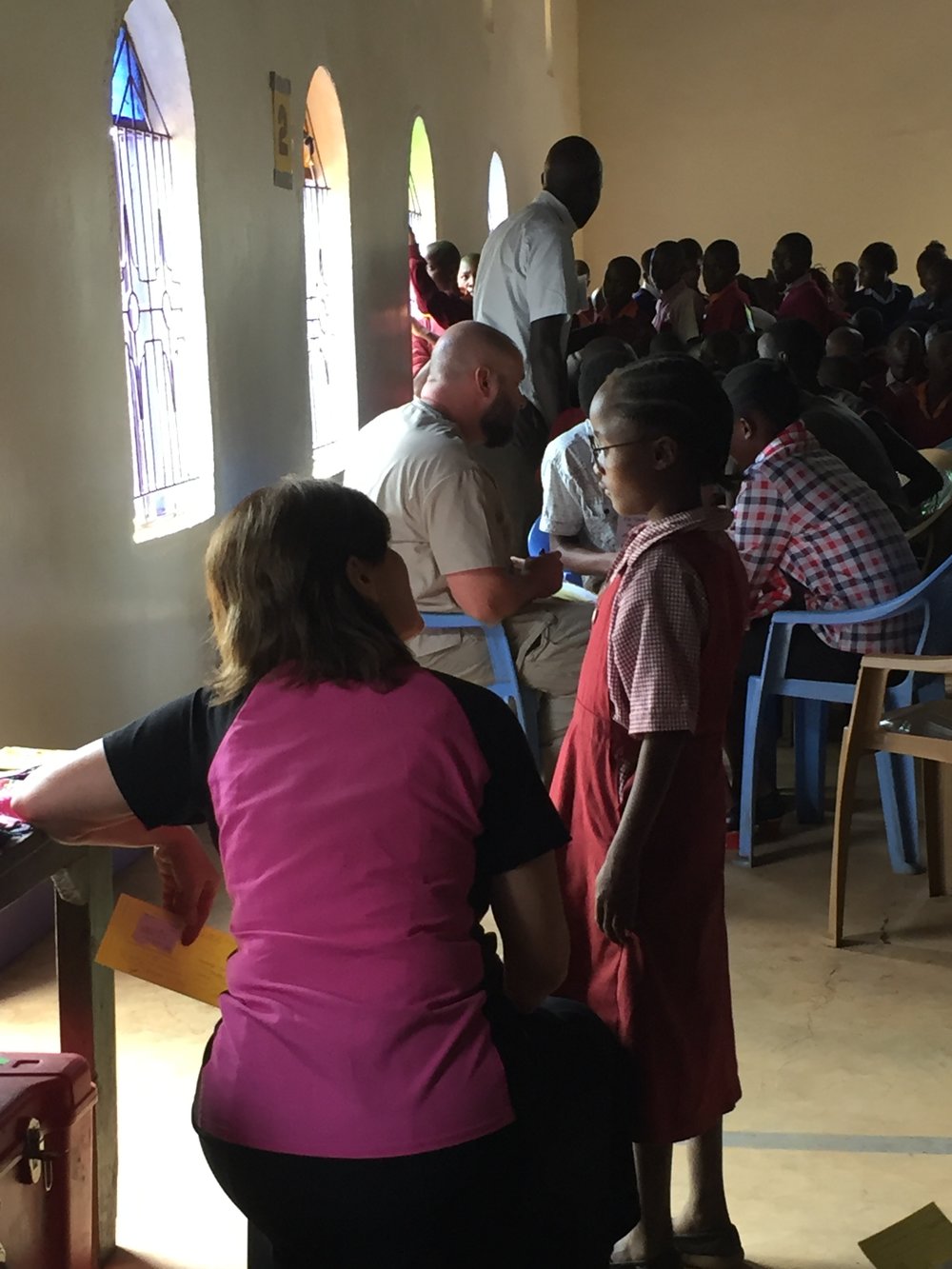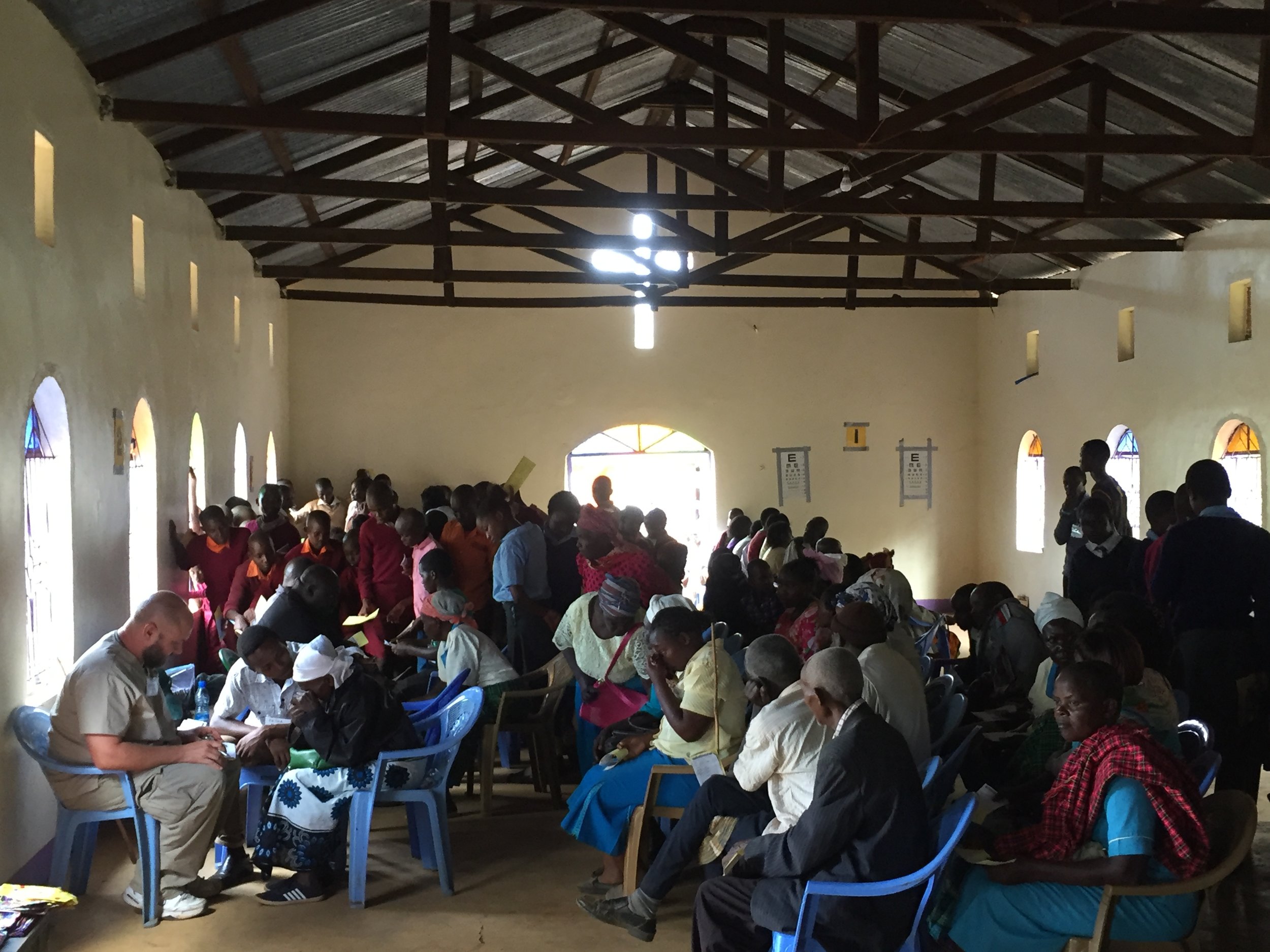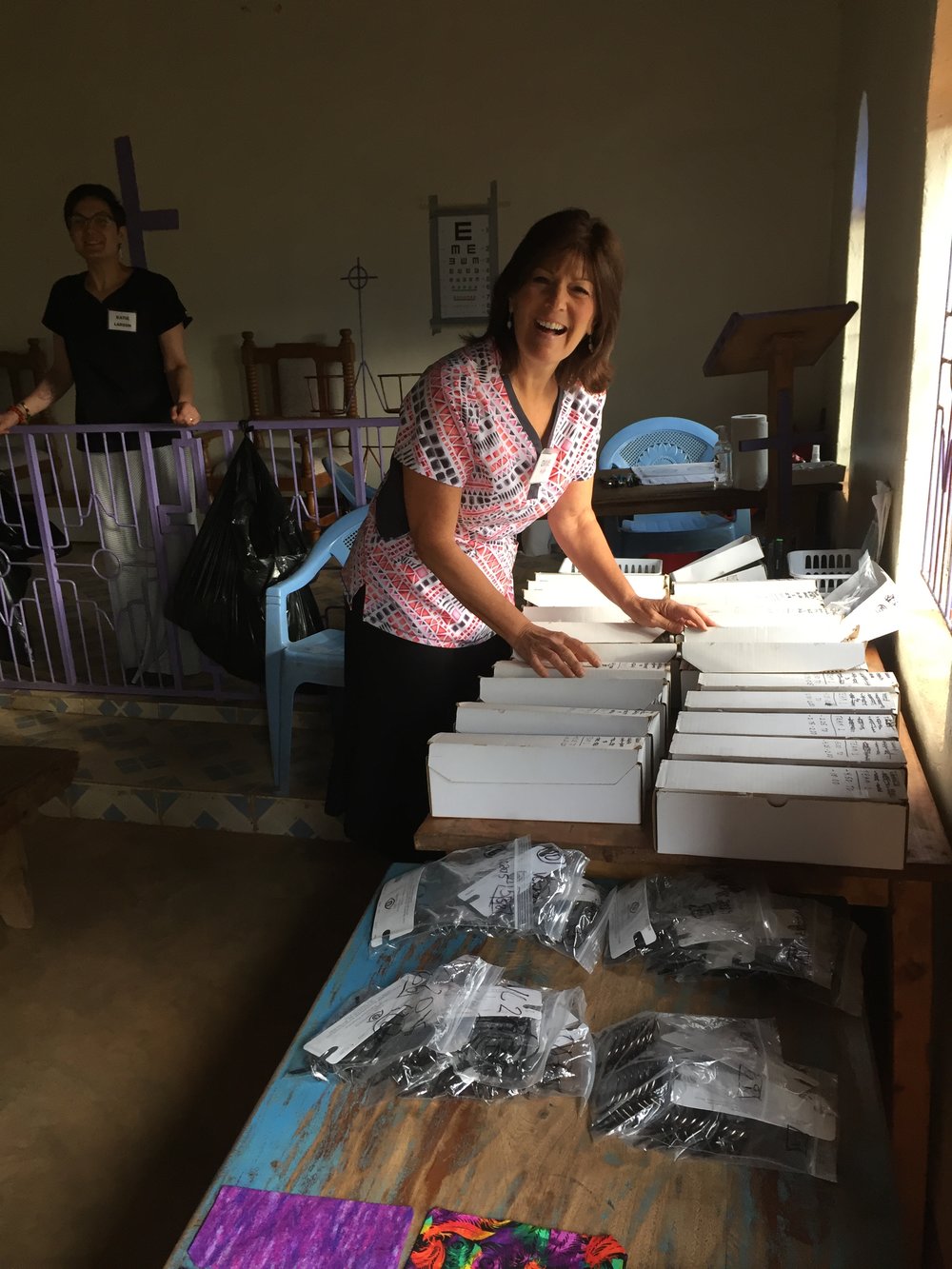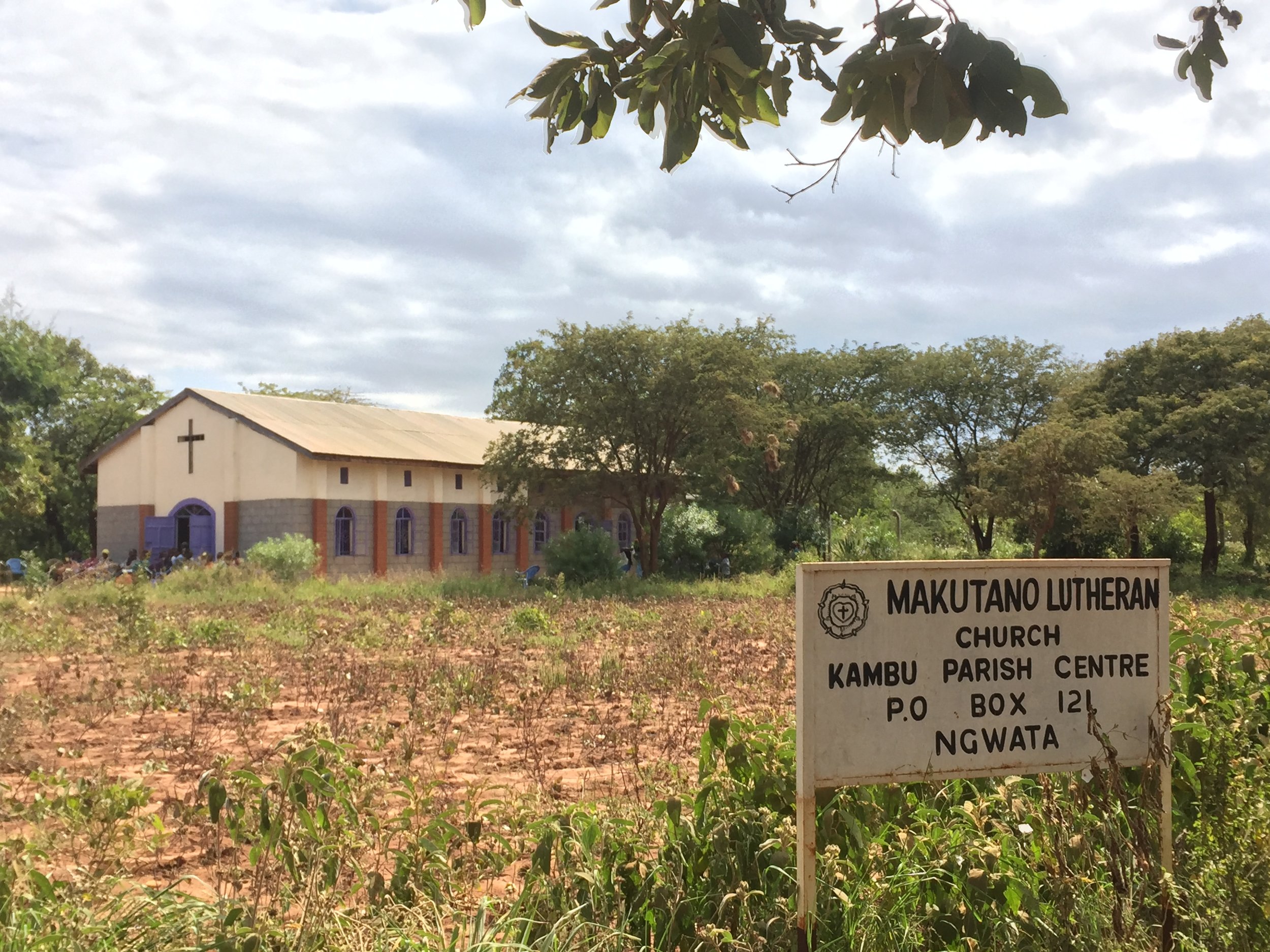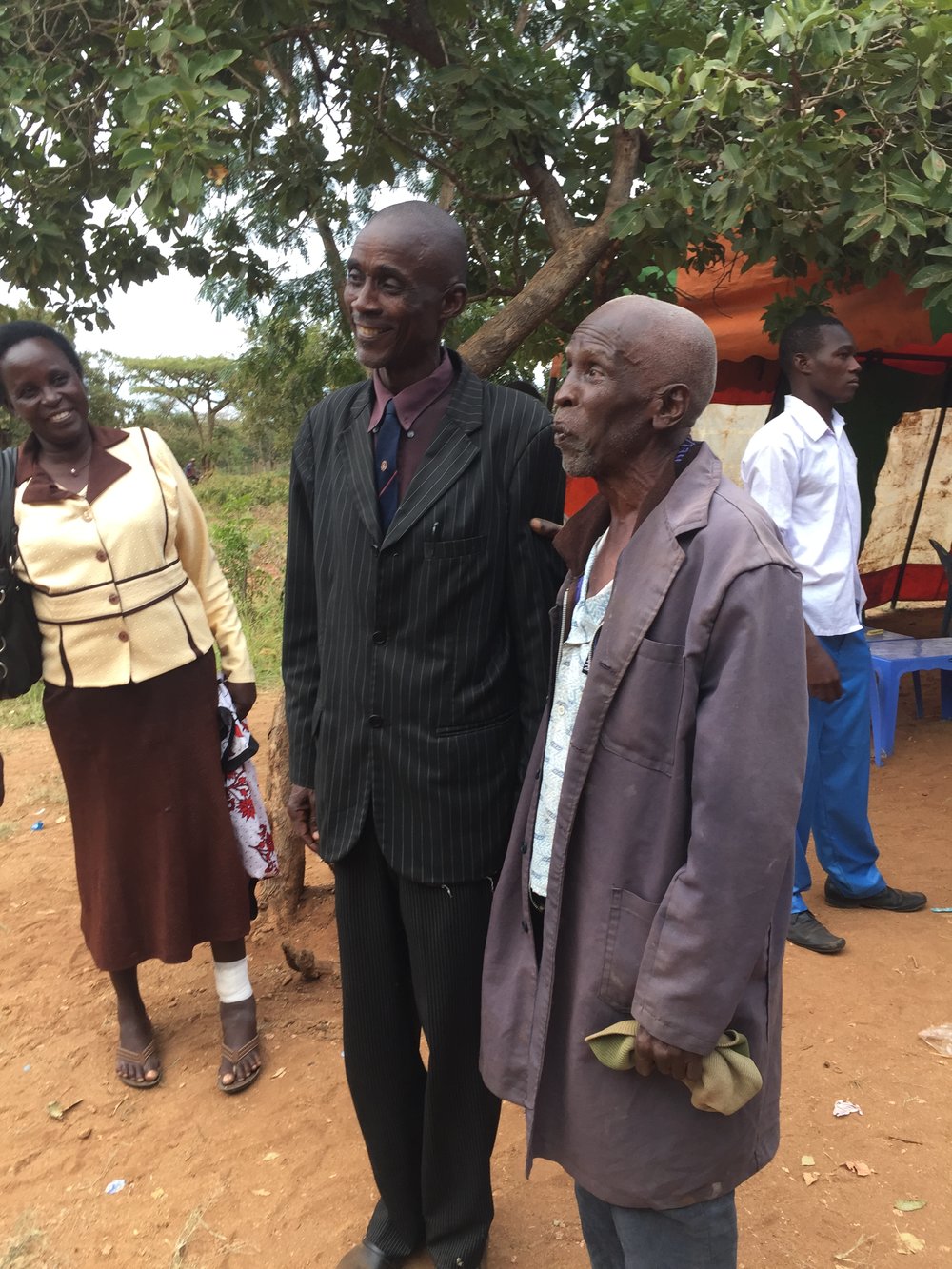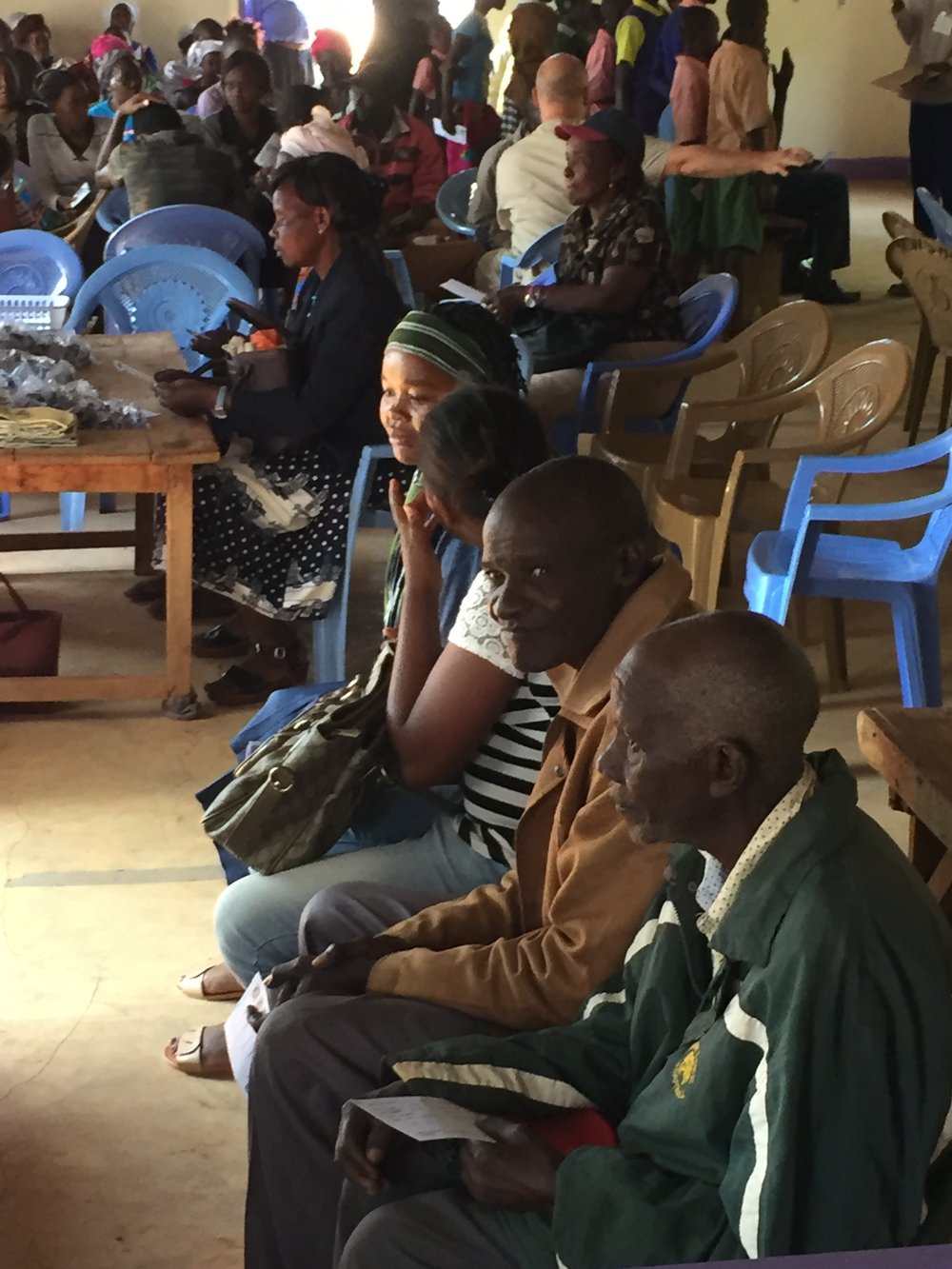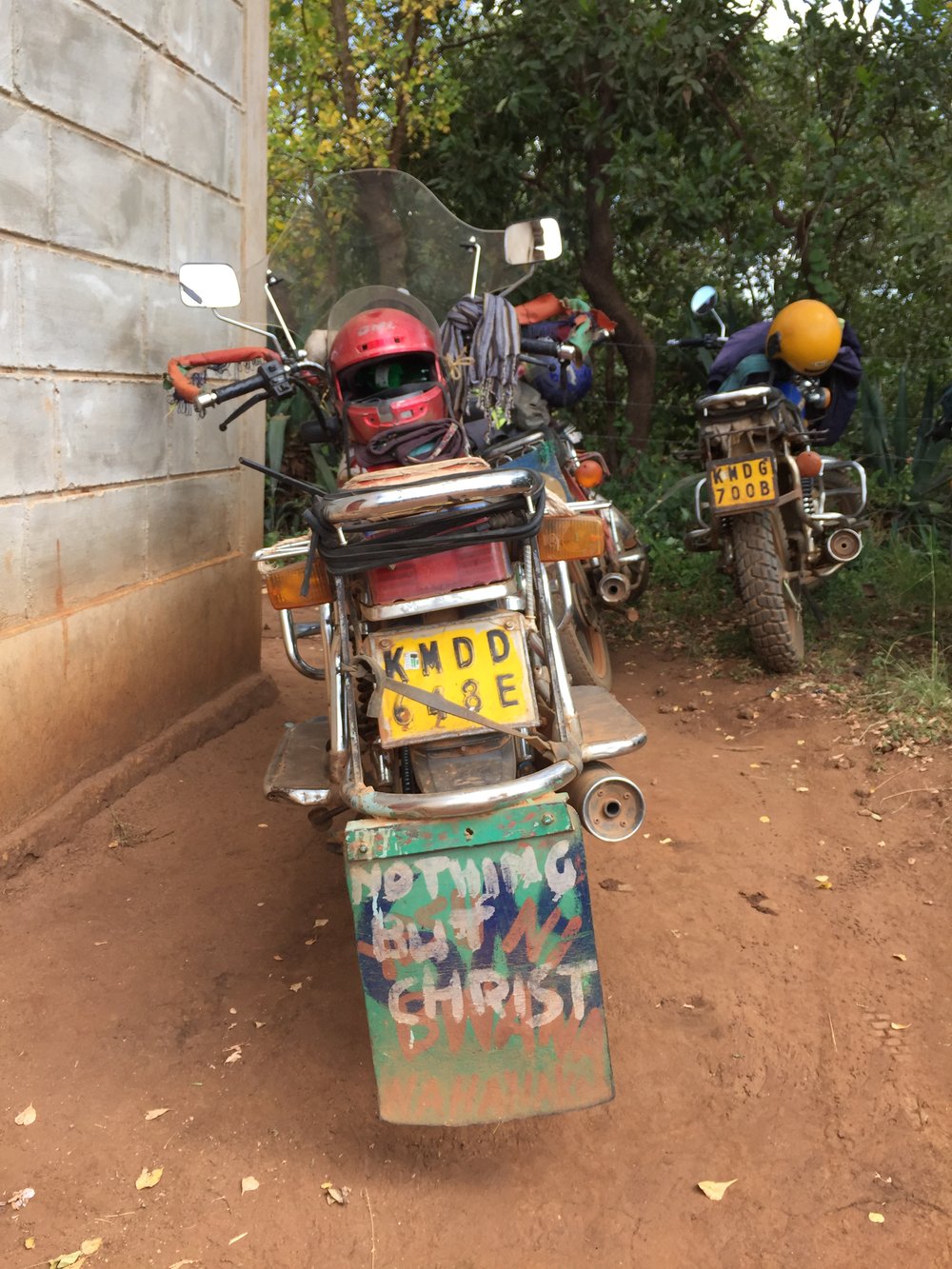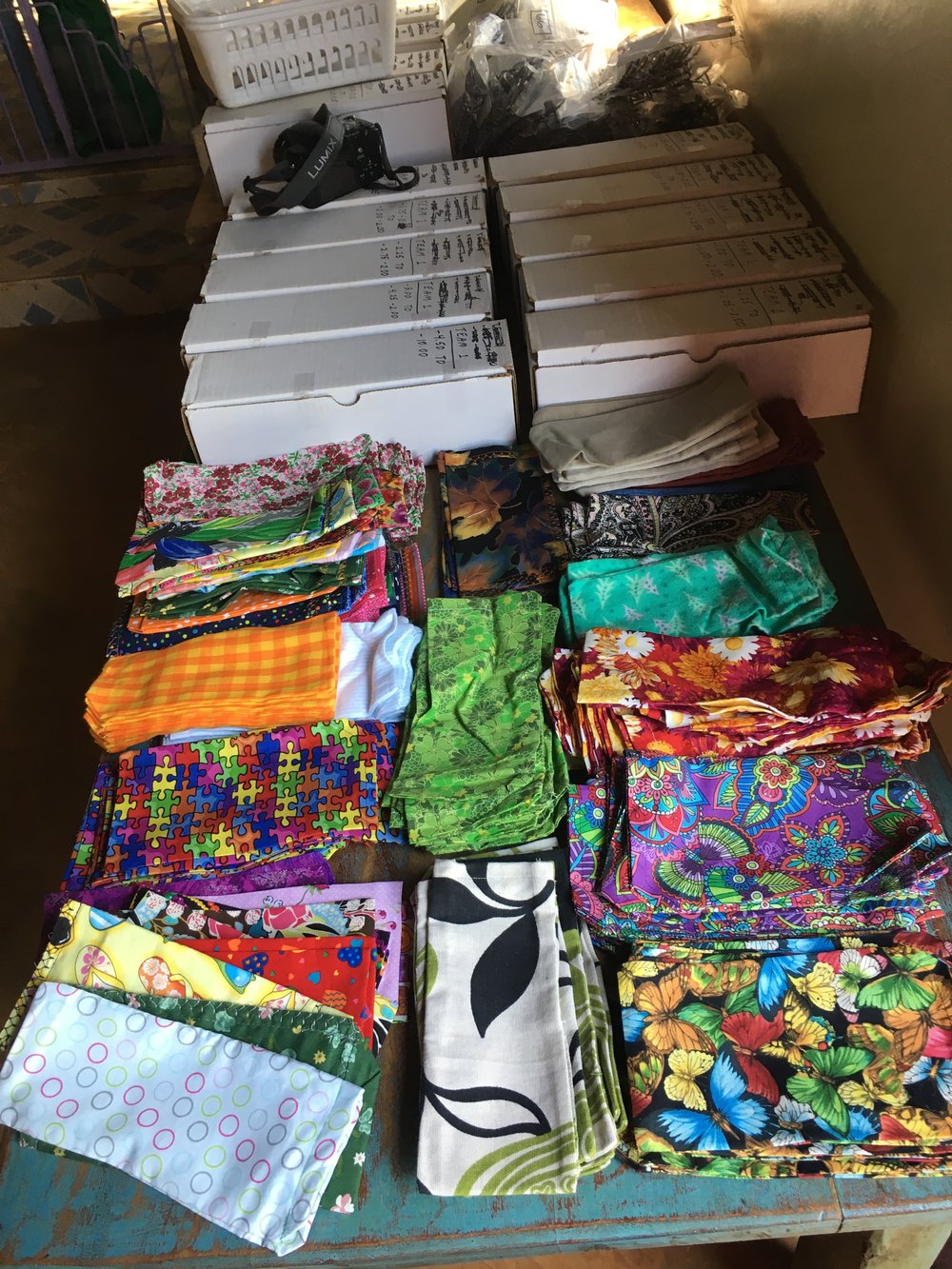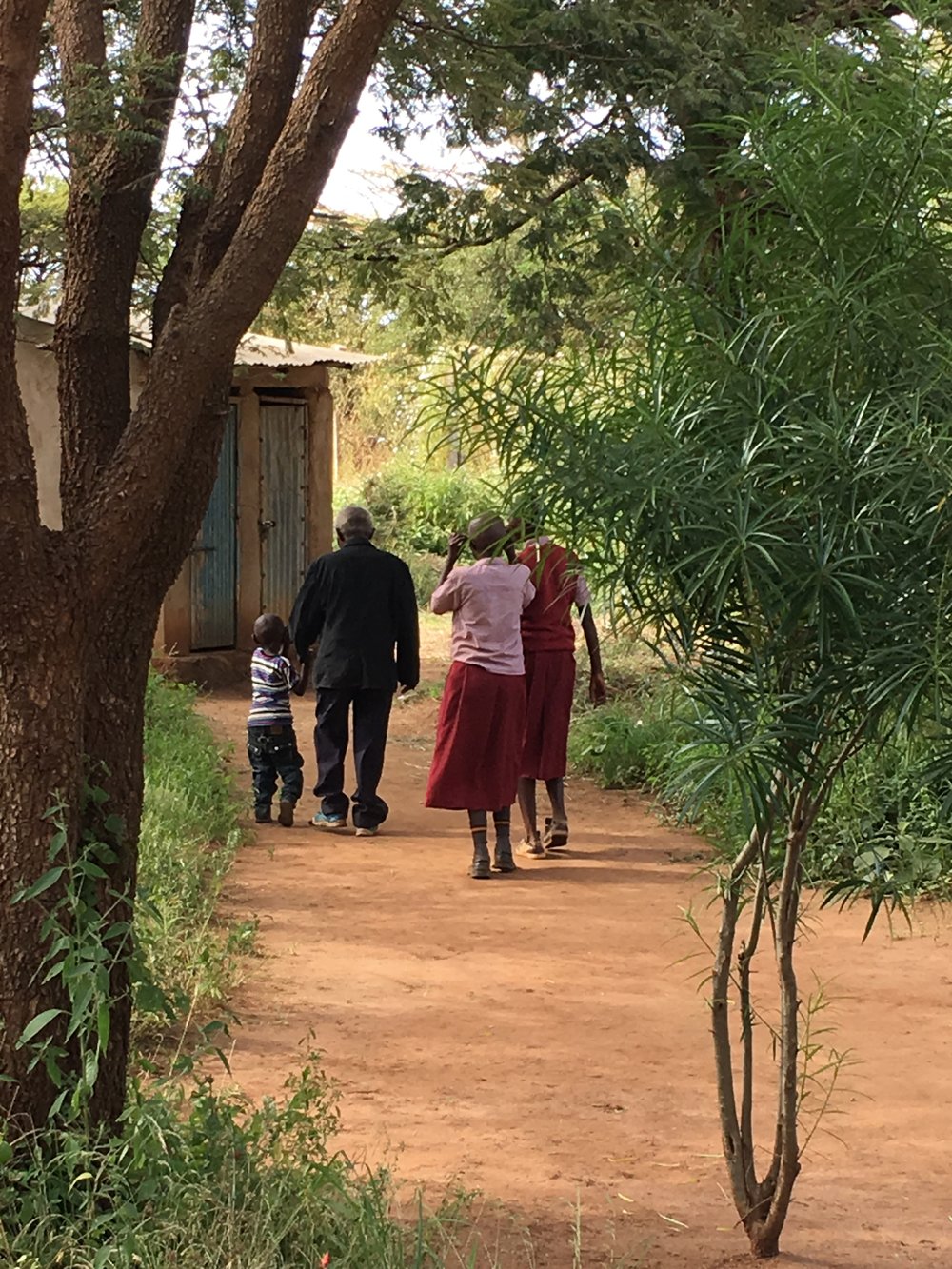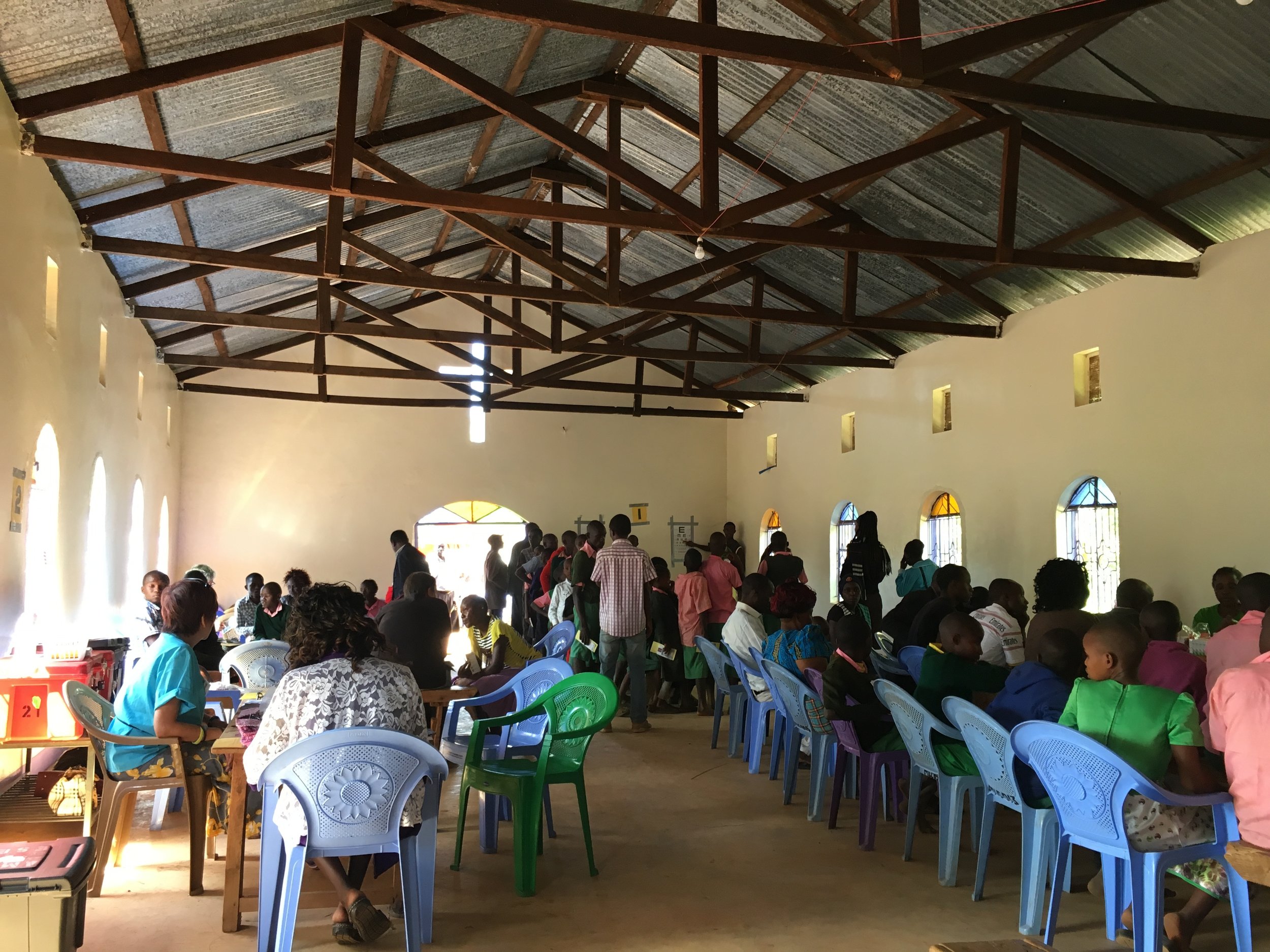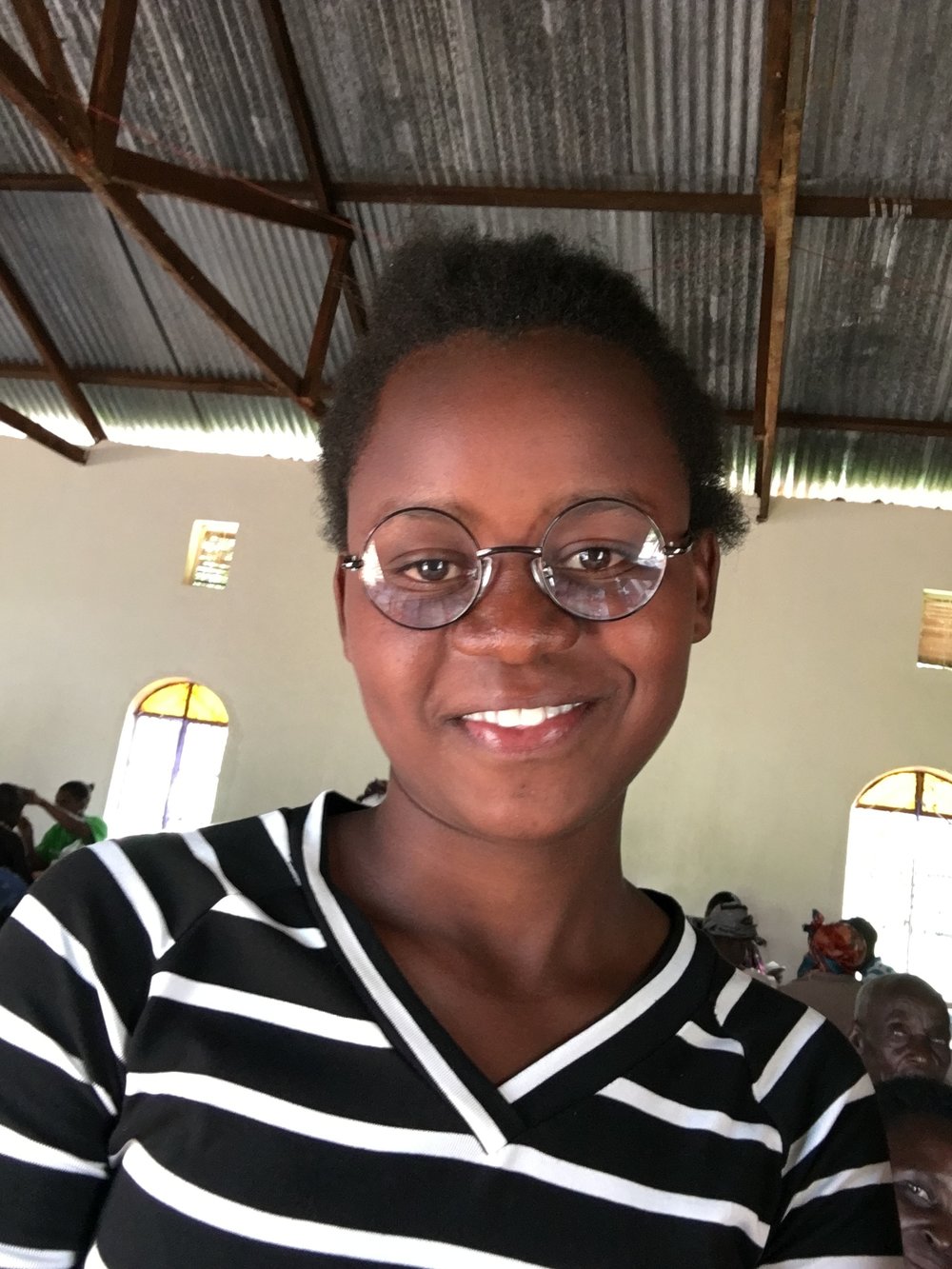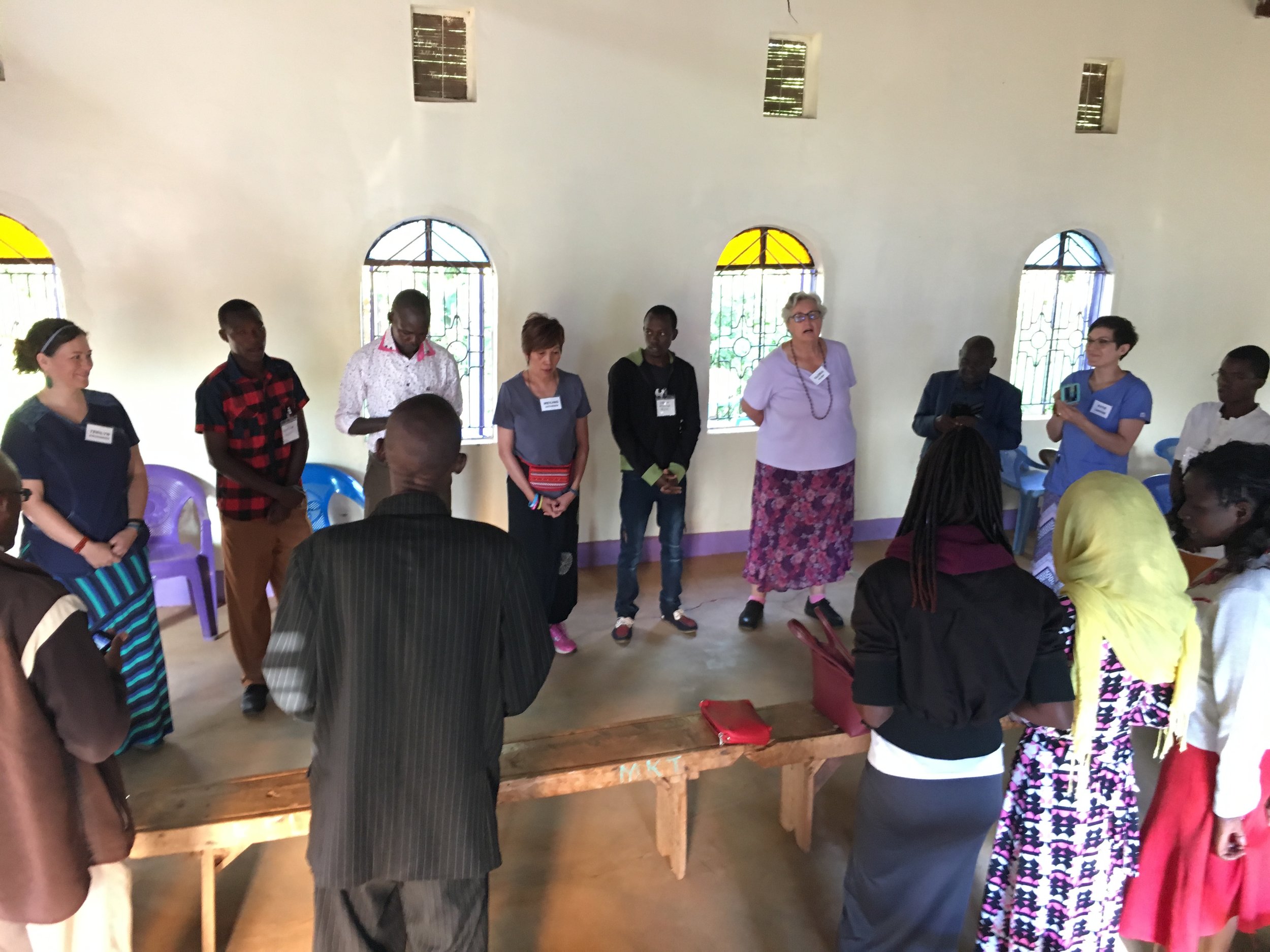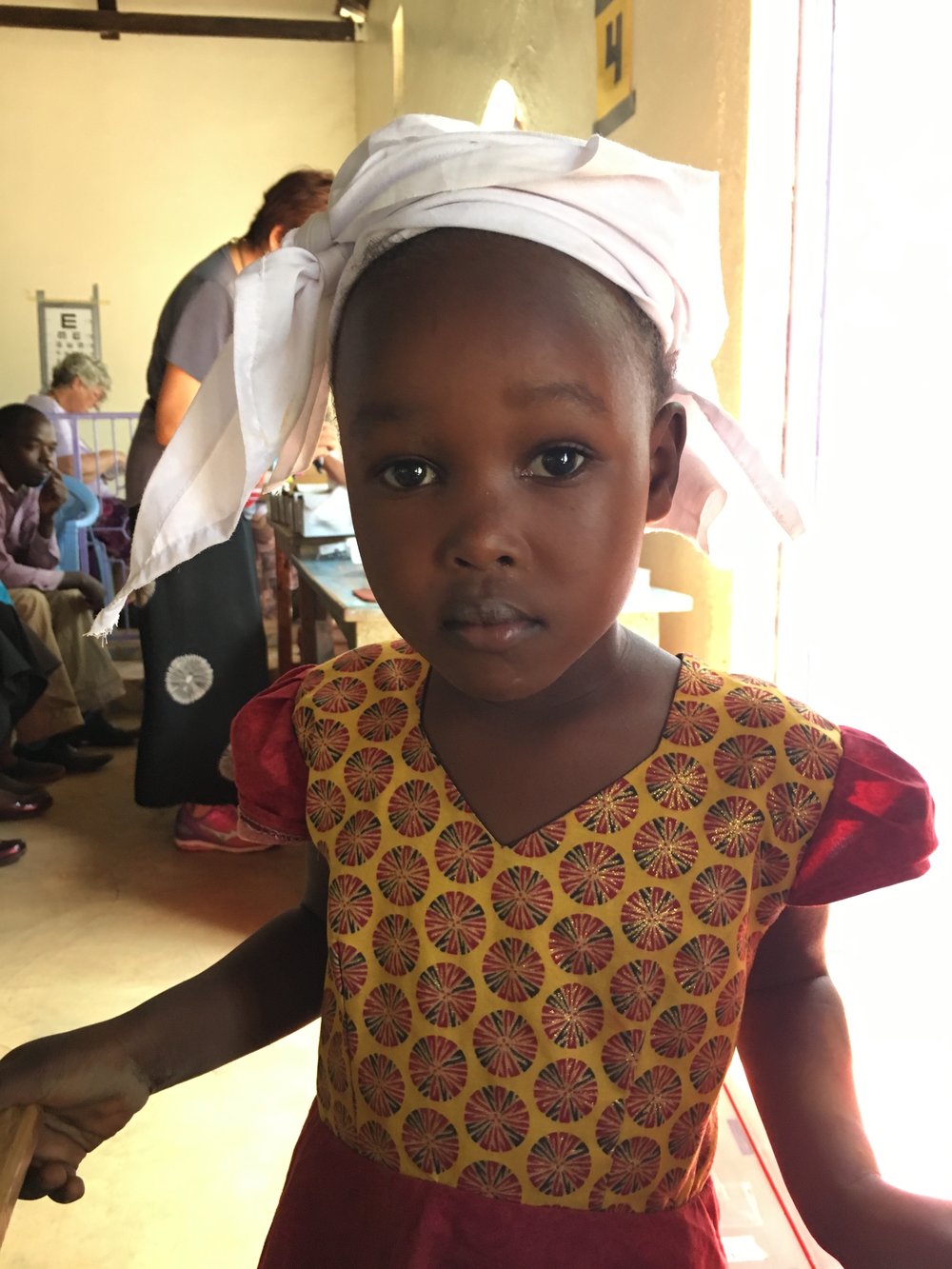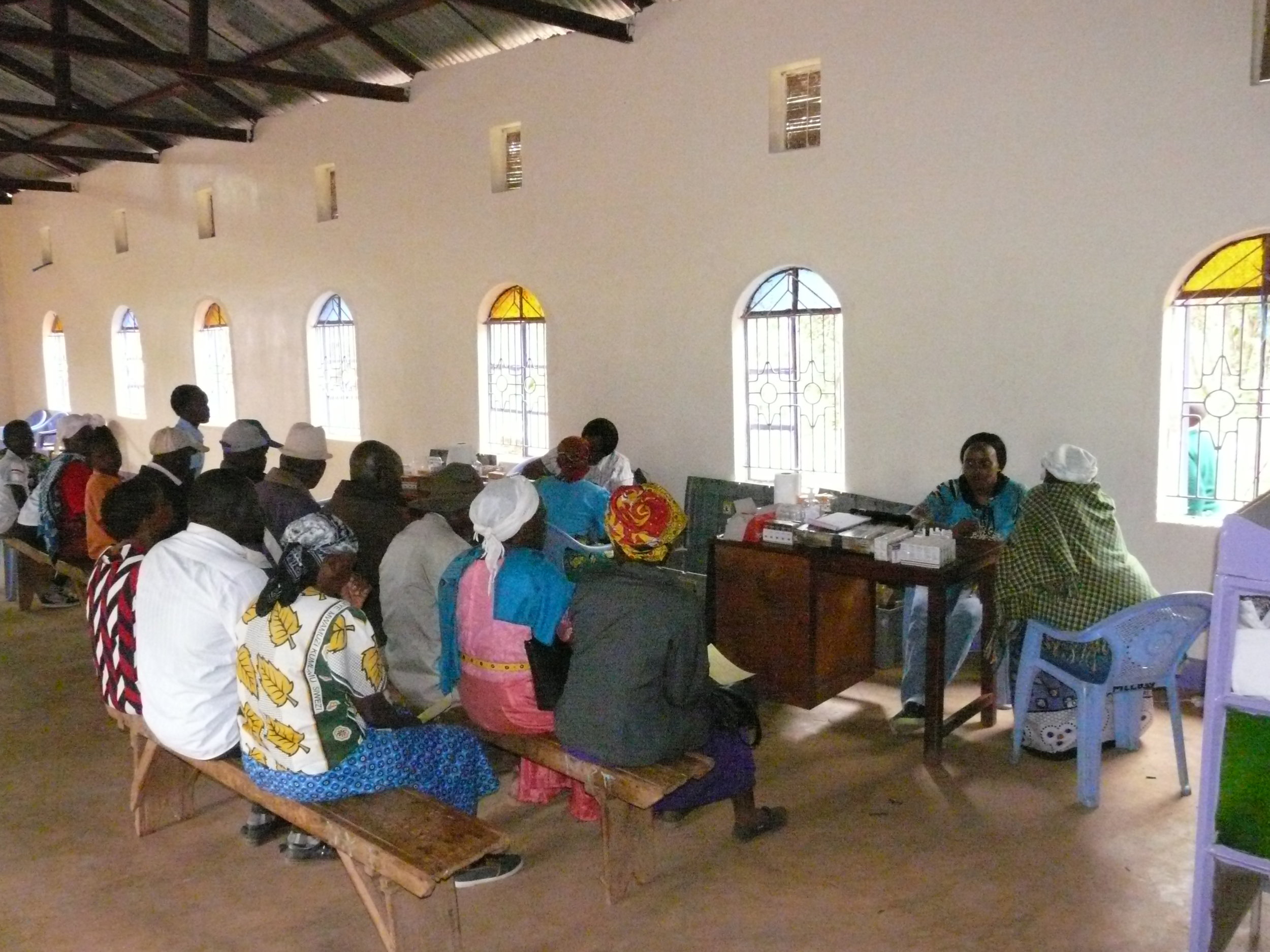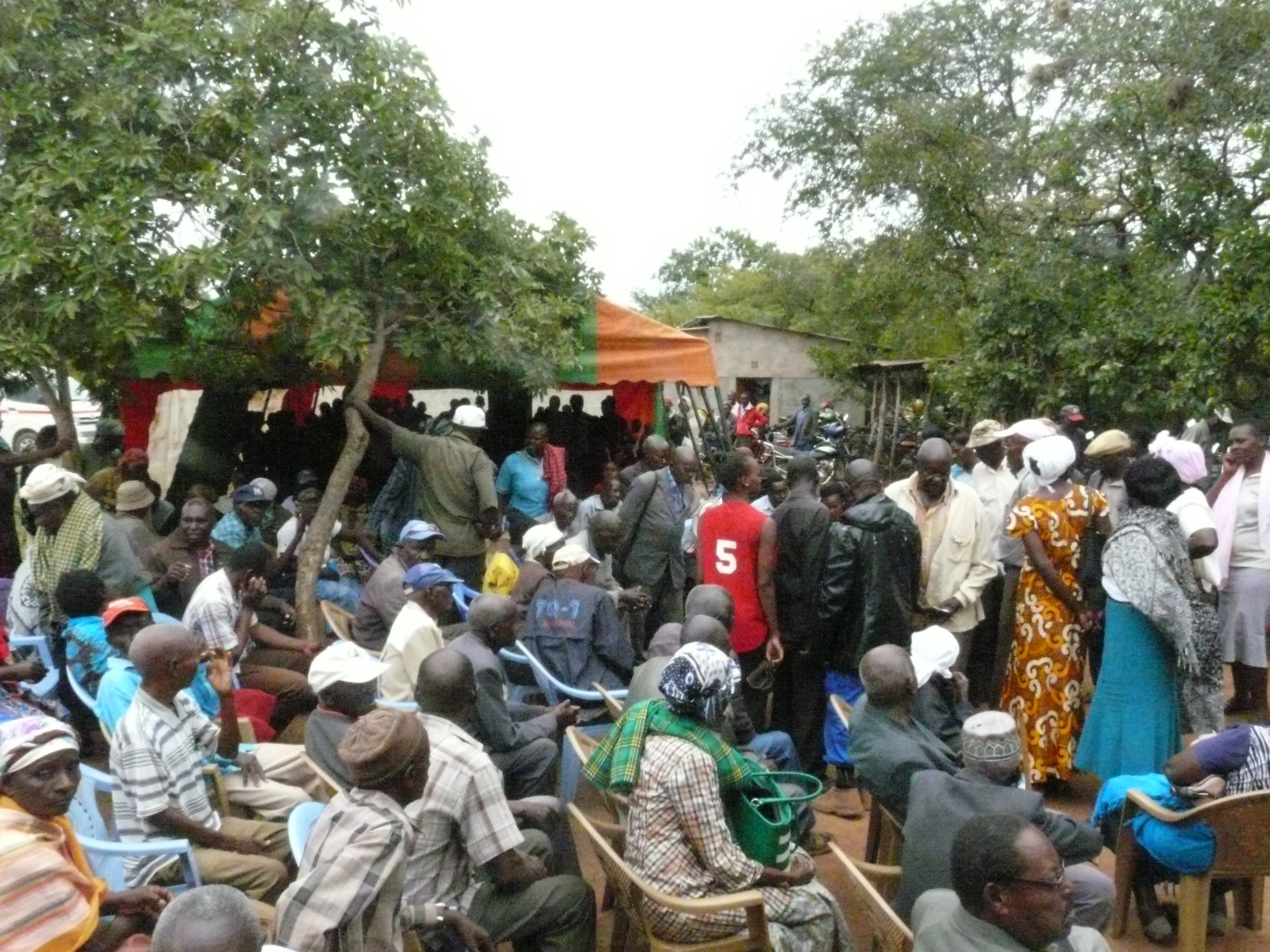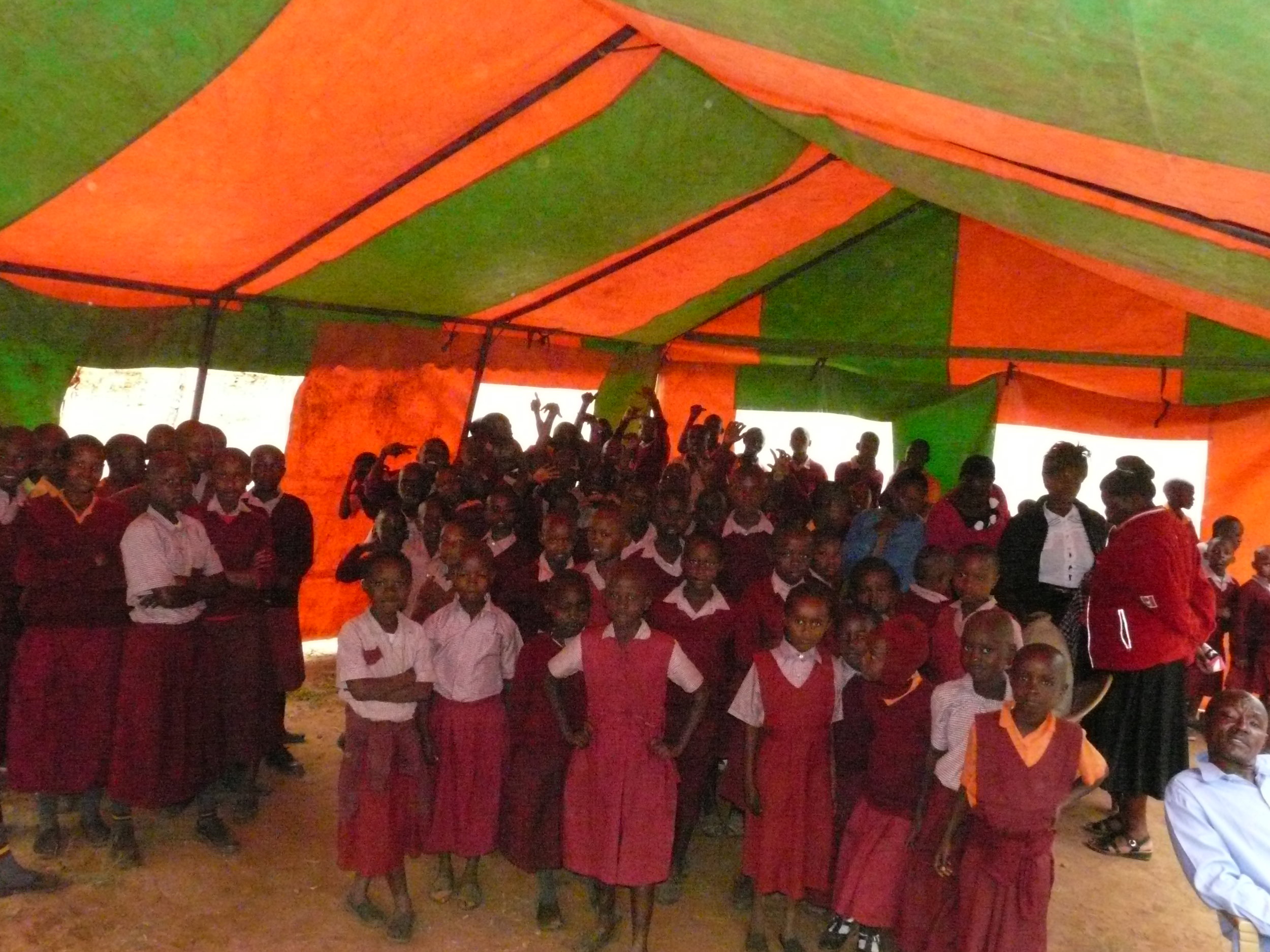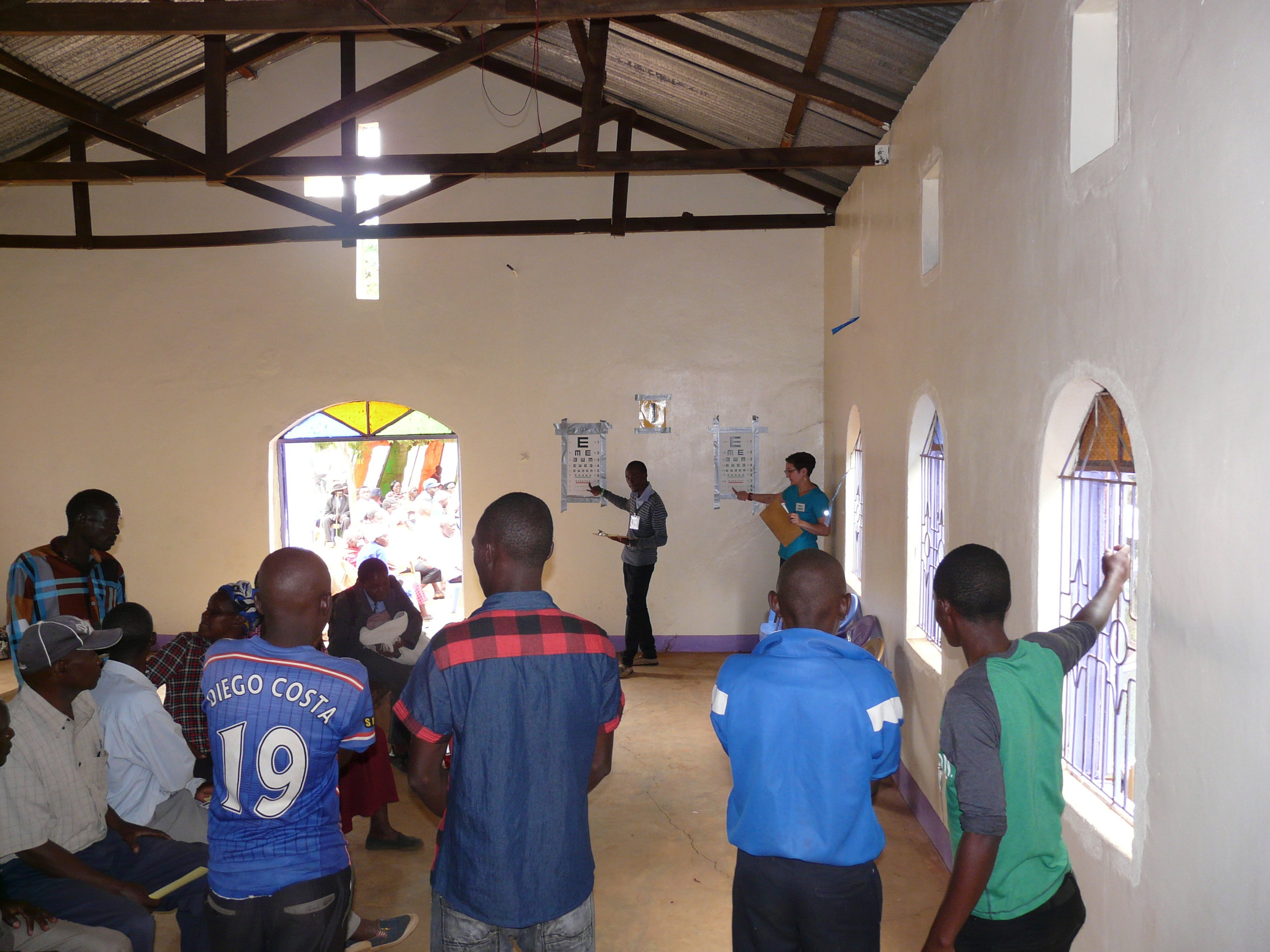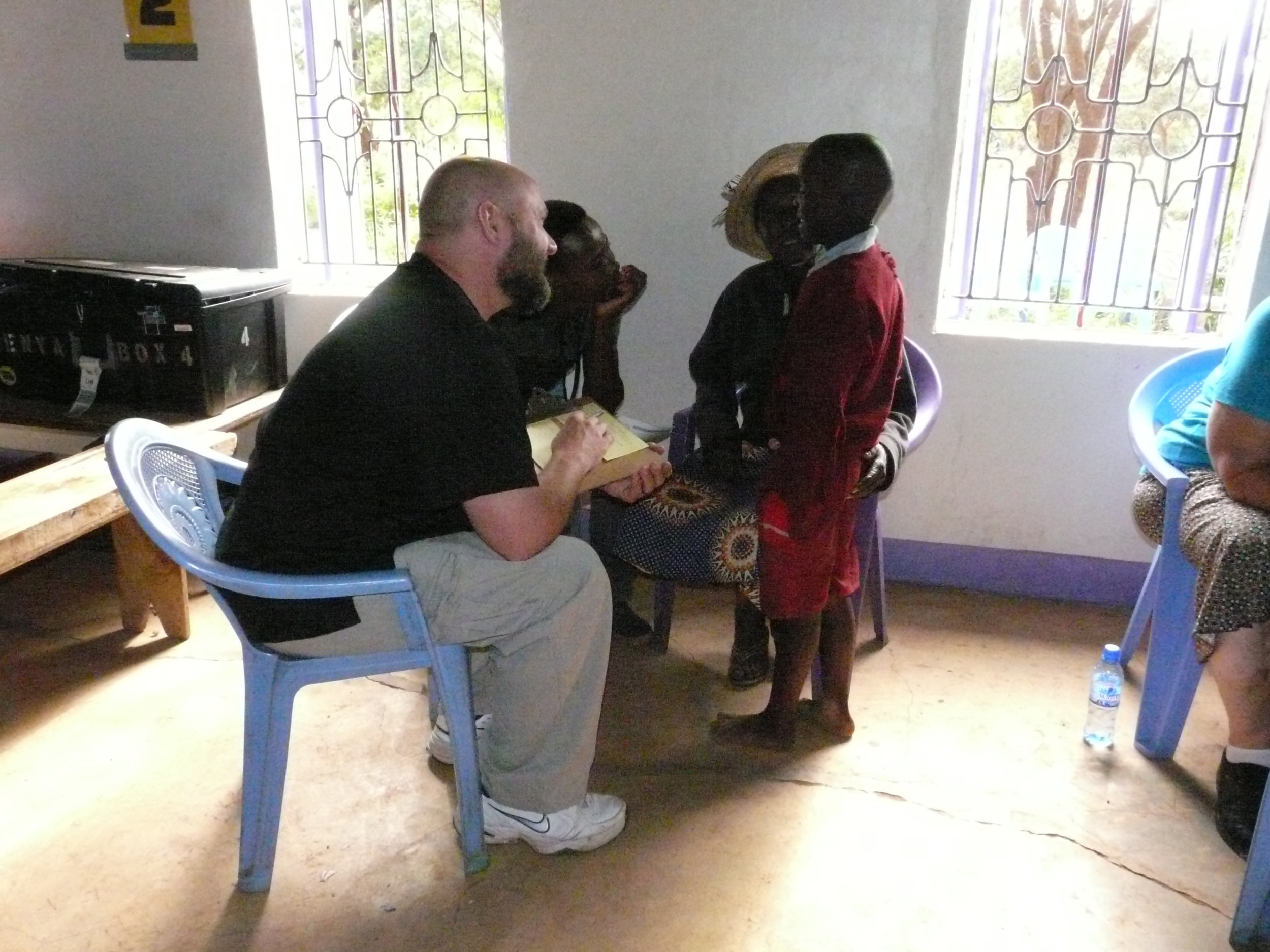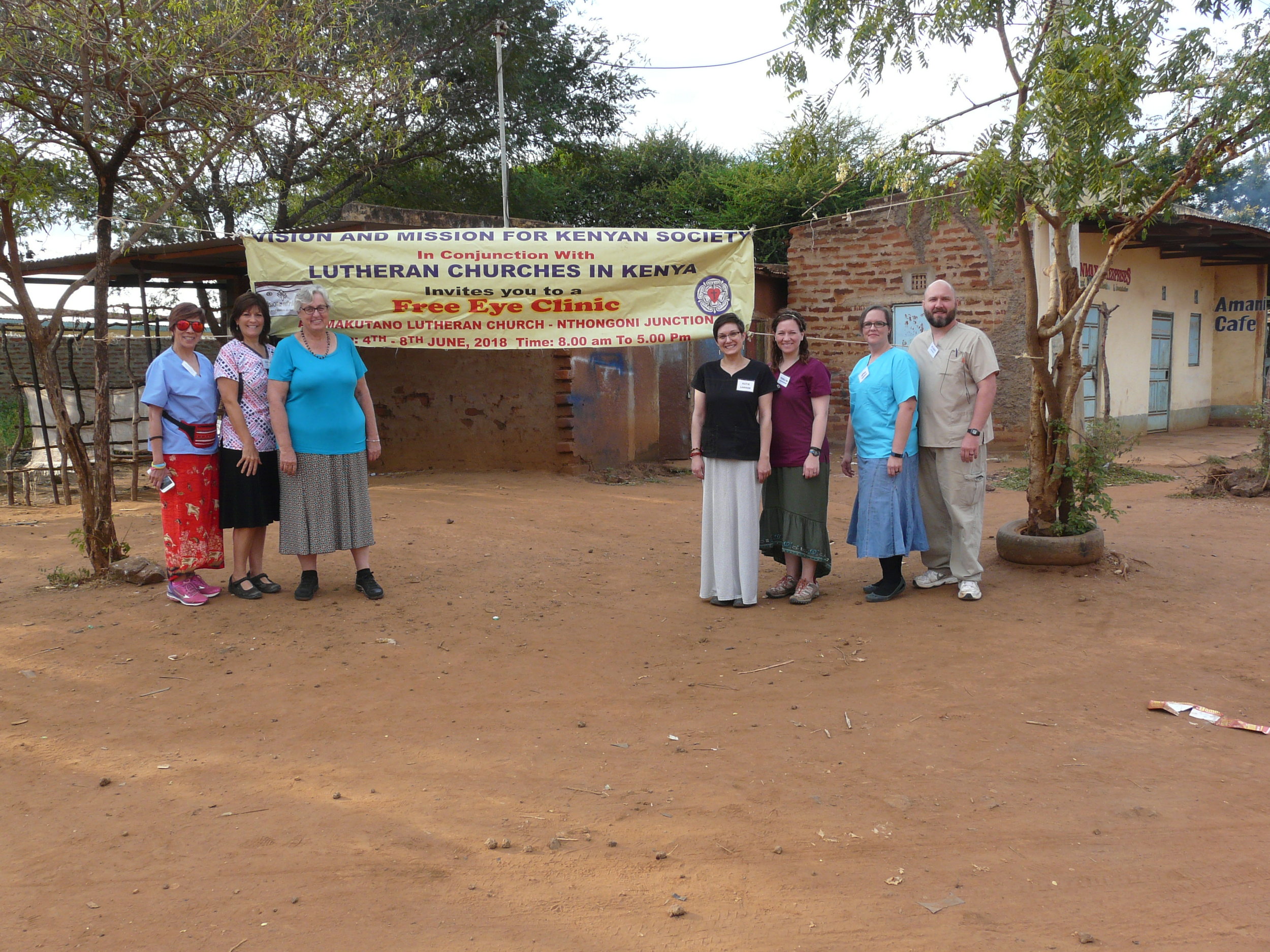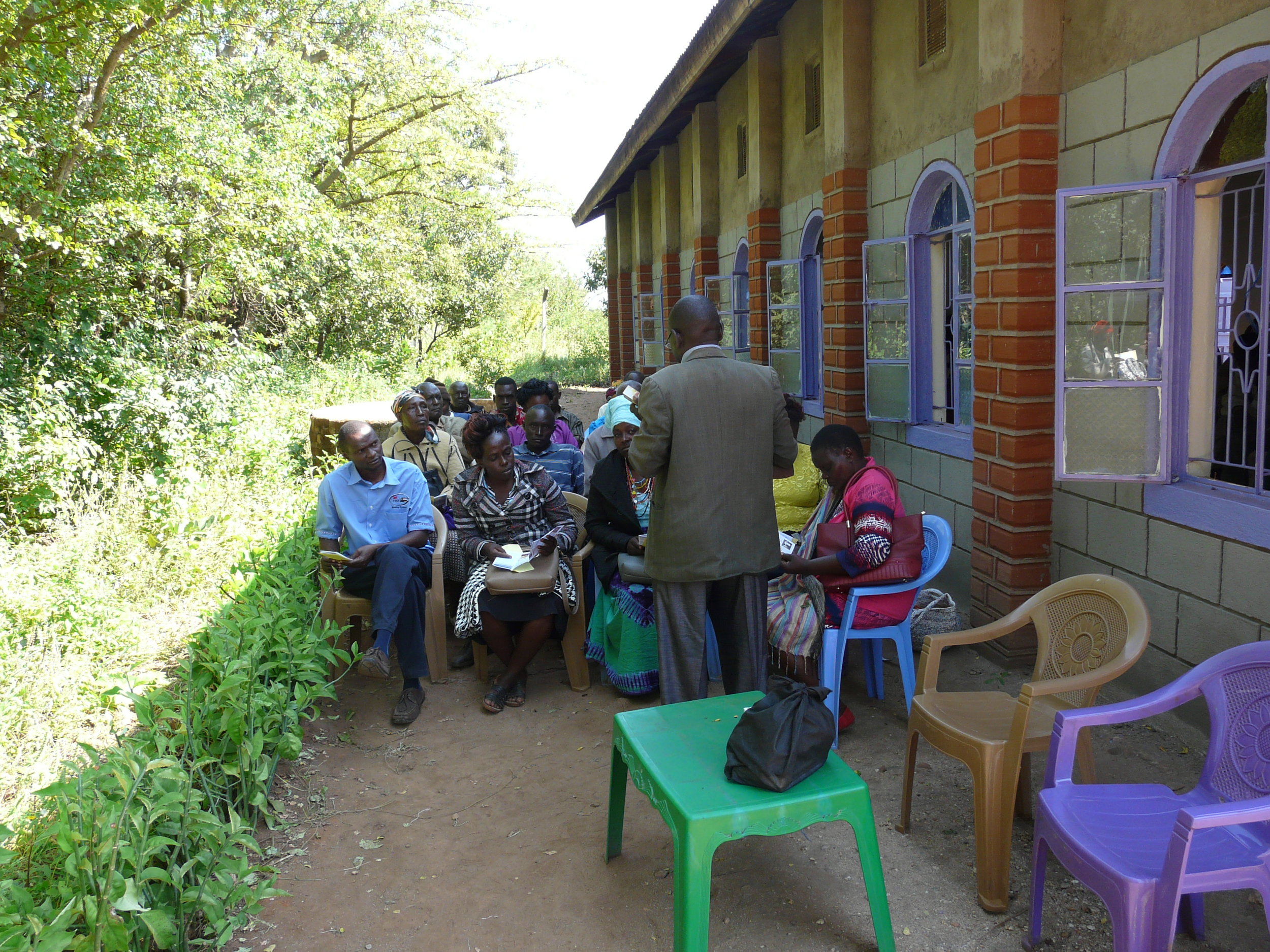 THE KENYA MISSION
is dedicated to spreading the "Good News" of Jesus Christ's love, mercy and His gift of salvation. Following Jesus' directive, CrossPoint is a Participant church, as part of Trinity Ablaze in Kenya / Vision for Kenya and the Vision for Africa coalition, to address both the physical and spiritual vision of Kenyans through short-term missions. We provide teams or team members, who will combine with Kenyan churches and NURU (Lutheran Hour Ministries) to share the "Word" with brothers and sisters half a world away. This commitment provides a one on one sharing of faith to win souls to Christ. Many Kenyan churches are established, or experience revitalized church growth through this ministry.
Our mission teams conduct vision clinics while spreading the Word of God to all who attend. A single team of eight can reach two thousand Kenyans in a single week, giving each visitor clear vision of Jesus Christ's healing plus providing eye care through licensed Kenyan ophthalmologists onsite that provide primary eye health, including cataract surgery. Vision care to the impoverished communities in Kenya allows for the greatest impact given the limited time and resources available. Follow up care after we leave the country provides a safety net to ensure that those in need are not forgotten even given the vast distances. Coordination with local Kenyan doctors, pastors, and lay members keep God's healing ministry alive.
This ministry is provided to many of the diverse peoples in Kenya. They are hungry to hear His message. Bibles written in their native language are carried by our teams. The elderly are provided reading glasses allowing them to see the printed Word in their own language and to read the Bible – often for the first time. It is amazing to see the significance of our combined teams in Kenya since the beginning eleven years ago; in 2018 alone had the opportunity to share the love of Jesus Christ with 20,000+ individuals. That is awesome!
The next mission trip will be May 30 to June 9, 2019. If you are feeling the call to "GO" please let us know and we will add you to the list of prospective missionaries. It is a journey taken in faith and always richly rewarded. Many who have never considered a mission experience are drawn to the "Great Commission" commanded by our Lord and Savior Jesus Christ.
Interested in learning about our 2019 Kenya Mission experience and serving those in need? Please download and fill out these forms. These can be dropped off at CrossPoint or emailed at kenya@crosspt.org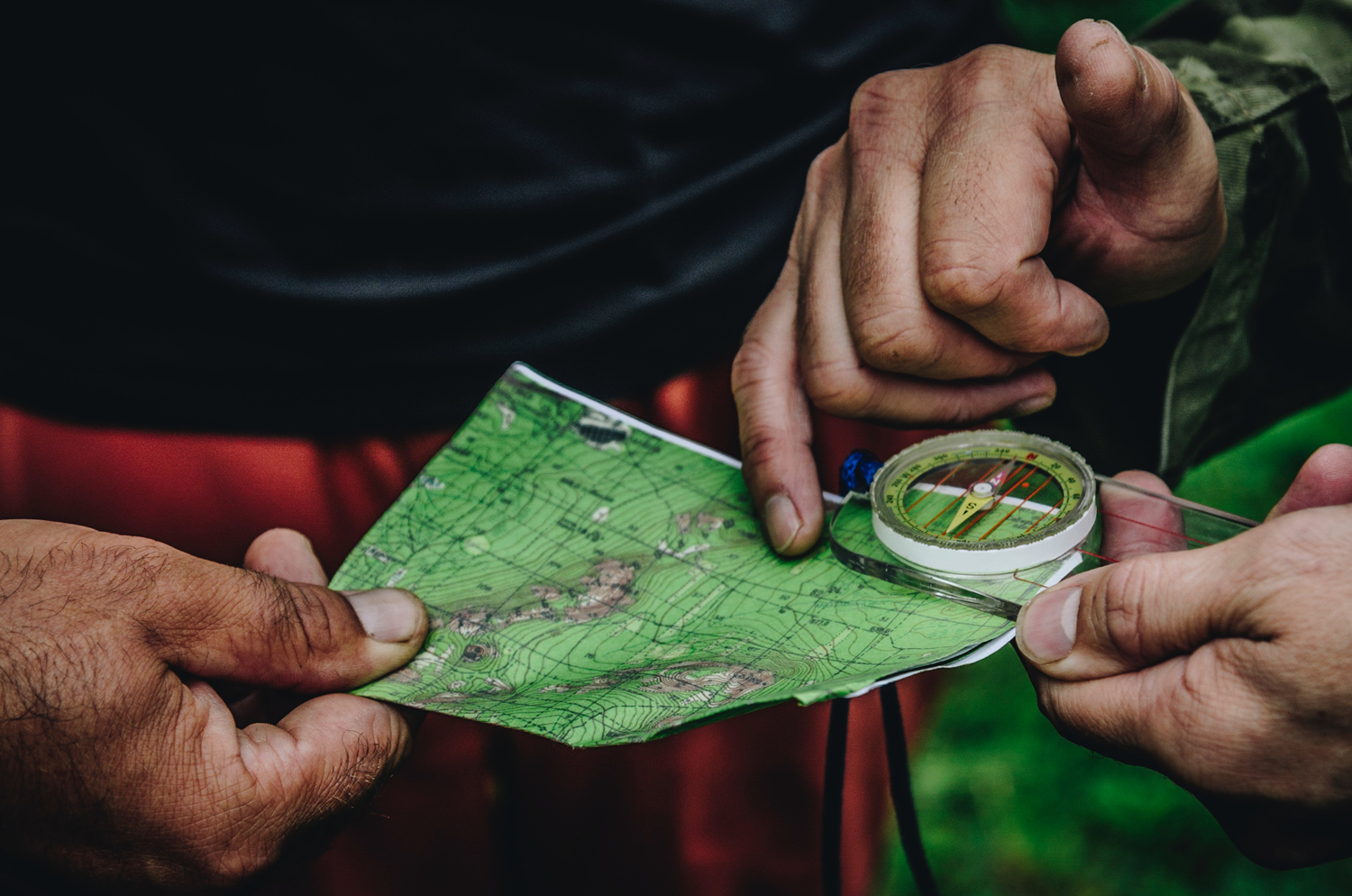 The Ukraine Mission
is dedicated to serving alongside our friends and partners to meet the needs of the underserved in this beautiful country. In October 2017, we were called to provide medical clinics for children and adults with severe needs, and also cared medically and spiritually for the staff of this institution. In addition, we provided medical clinics for some of the poorest villages in the area. Future trips are planned back to Ukraine in 2019, including providing occupational and physical therapy training to the staff where we served previously, so they can better serve the residents there. We will continue to send teams of all types to serve as God reveals the needs of the people in Ukraine and through this service, bring the Gospel to those whom calls.
Our team partners with New Song International, which is a "home grown" non- profit started by two of our local folks:
Kelly VanDevender along with her friend, Leah Raiffeisen, founded New Song International in the Spring of 2017 after serving on multiple mission trips focused on children at risk.
New Song International is a nonprofit organization dedicated to serving orphans and vulnerable children in Ukraine by meeting the physical, mental, and emotional needs of each child that comes into New Song's care, and to advocate on their behalf for a forever family.
Within the current Ukrainian orphanage system, there are children who have severe medical needs and require special attention. However, centers that specialize in meeting these unique needs are scarce. New Song's vision is to provide a family-style care center where each child is celebrated and their individual needs can be met. This will be done by providing treatment, therapy, and by coordinating medical procedures with local doctors. New SonG's hope and prayer is that by doing so, they create the opportunity to connect each child with their forever family, whether that means being reunited with their biological family, or adopted.
GATHERING TIMES | 9:30 & 11 AM
700 WESTGREEN BLVD | KATY, TX 77450